OUR PEOPLE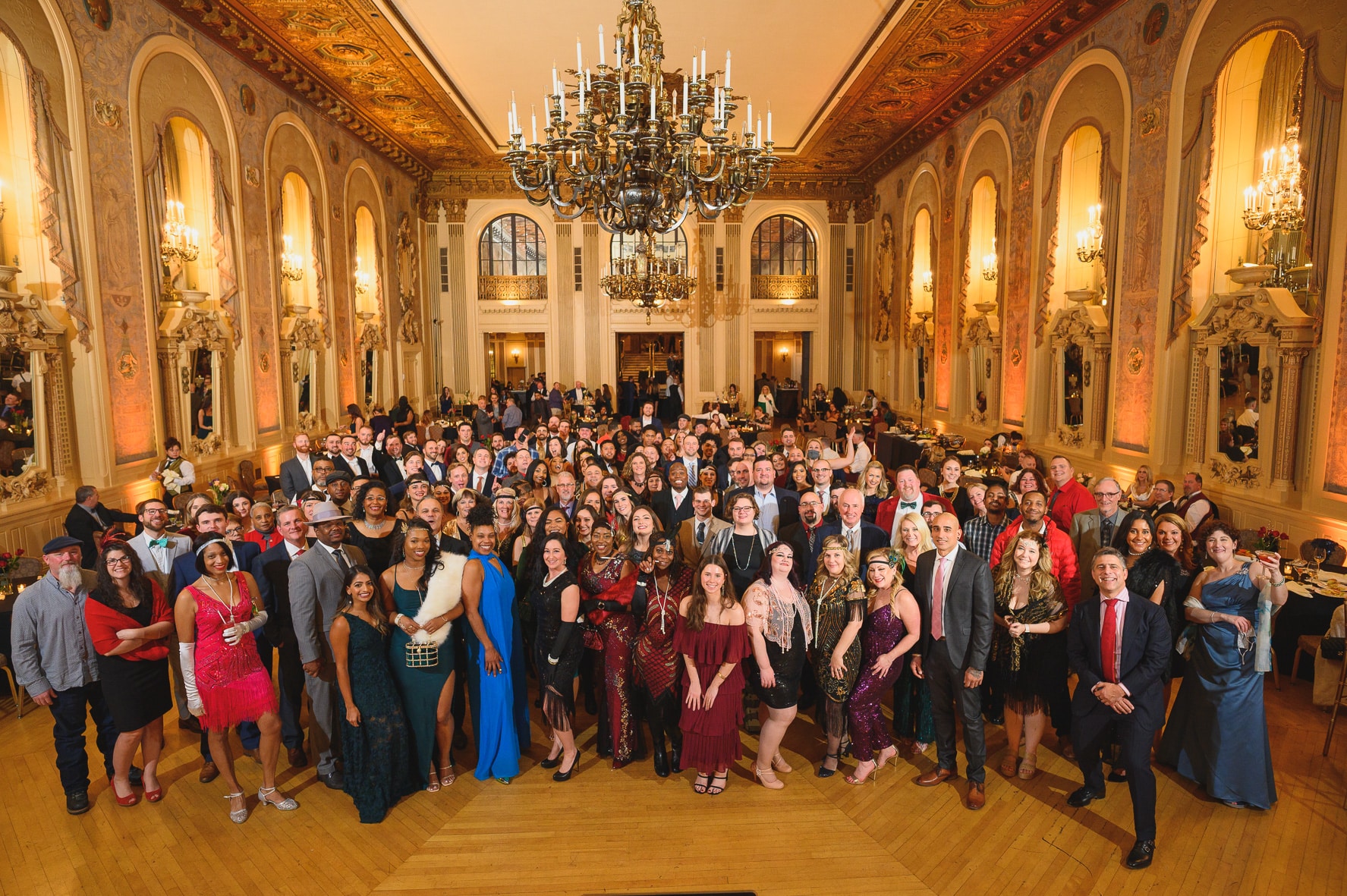 Buccini Pollin Group's success is derived from the expertise of an extensive team of best in class real estate professionals. BPG and its affiliates have nearly 3,500 employees working across acquisitions, development, hotel operations, construction, consulting, management, leasing, marketing, sales, accounting, and dispositions.
Executive Leadership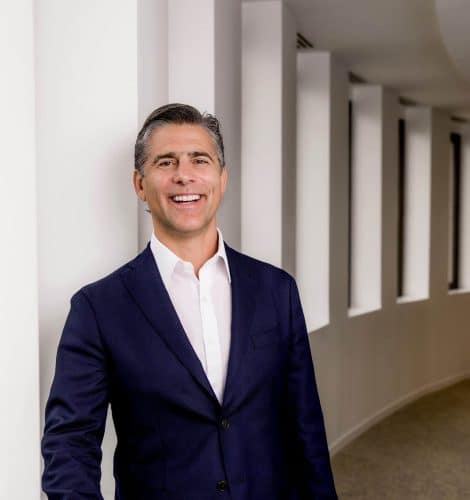 Christopher F. Buccini
Founder
Chris Buccini is Founder of Buccini Pollin Group, Inc. ("BPG") a privately-held, real estate investment, development and management company.  BPG develops and acquires hotel, office, residential, retail, and parking properties, and sports and entertainment venues throughout the United States. Chris lead's the firm's investment management platform, Corten Capital, and it's commercial management affiliate BPG Real Estate Services, LLC; and is a director of PM Hotel Group, Inc, a hotel management company with over 3,500 rooms under management. In addition, Chris co-founded and is co-owner of Major League Soccer's Philadelphia Union.
Chris is the Chairman of the YPO Intercontinental Chapter, a member of the Board of Trustees of Wilmington Friends School; a member of the University of Delaware President's Leadership Council, the Delaware Business Roundtable, and Hagley Museum and Library Council of Advisors.
Chris received his Bachelor of Arts degree from Princeton University.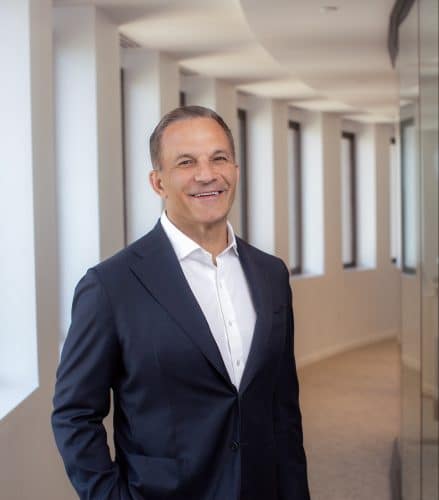 Robert E. Buccini
Founder
Robert Buccini is Founder of the Buccini Pollin Group, Inc. (BPG). He is responsible for and leads the company's residential, commercial, retail, parking, sports and entertainment development activities. Since co-founding the company, Rob has grown the company to over $6 billion in transactions, including ownership of six million square feet of office and retail space, over 10,000 hotel rooms, 3,500 apartments and four live entertainment venues.
Rob is also a Co-Founder and Partner of Corten Real Estate Management LLC where he oversees the Firm's multifamily investment strategy. In addition, Mr. Buccini co-founded and is co-owner of Major League Soccer's Philadelphia Union.
Prior to founding BPG, Rob was employed by the New York City Economic Development Corporation. Rob received his Bachelor of Arts Degree from Cornell University.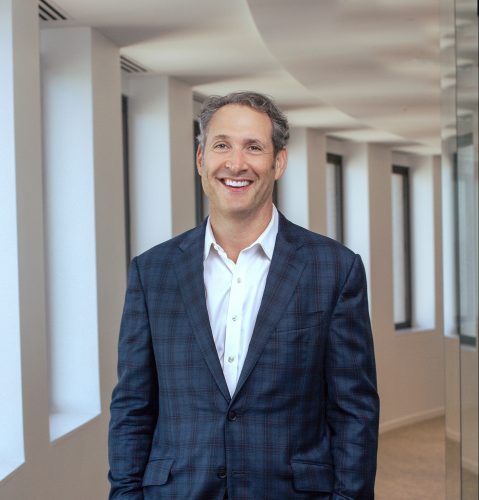 David B. Pollin
Founder
Dave Pollin is the Founder of Buccini Pollin Group, coheadquartered in Washington, DC and Wilmington, DE. He also serves as Chairman of PM Hotel Group, the hotel management affiliate of BPG. Mr. Pollin leads the firms' hotel acquisition, development and capital markets efforts.
Dave's current affiliations include: Cornell University School of Hotel Administration's Dean's Advisory Board; Vice President of the Economic Club of Washington; Trustee of the Federal City Council; Trustee of The Holton Arms School in Bethesda, Maryland; Canopy by Hilton's Owner Advisory Council; and Revere Bank's Washington, DC Advisory Board. In years past, Dave served on Cornell University Council; Starwood Hotels & Resorts North American Owner's Advisory Council; Owner Advisory Council of Hilton's Embassy Suites brand; founding board member of Monument Bank of Maryland; Co-Founder and President of the Board of Starlight Children's Foundation MidAtlantic; and Regional Chair of the Northeast US Region of the Young Presidents Organization. Prior to co-founding Buccini Pollin Group and PM Hotel Group, Dave was a consultant with Laventhol & Horwath and worked in operations with Westin and Sheraton. David Pollin graduated from Cornell University's School of Hotel Administration.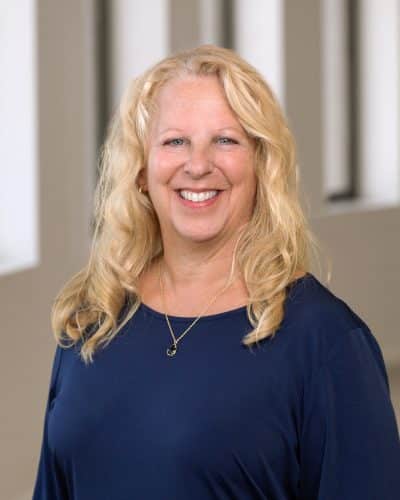 Ann Visalli
Chief Operating Officer
Ann Visalli is the Chief Operating Officer of The Buccini/Pollin Group overseeing the financial operations for all BPG entities including budgeting and forecasting, long term financial planning, and strategy. Ms. Visalli is also responsible for supervising Human Resources, Information Technology, Risk Management, Marketing, and in conjunction with Asset Management, Commercial and Residential Operations, and Leasing.
Prior to joining BPG, Ms. Visalli had a successful 22-year career in Delaware state government, which included serving as the Director of the Office of Management and Budget under former Governor Jack Markell. Most recently, she served as the Chief Operating Officer for St. Andrew's School in Middletown, Delaware. Ms. Visalli has an extensive portfolio of experience that includes strategic budgeting, financial management, facilities and construction oversight, human resources, compensation, health and retirement benefits, risk management, teaching, and building high functioning teams. She has served in numerous committees and volunteer leadership rolls, locally and nationally, throughout her career.
Ann Visalli holds a Master's Degree and Bachelor's Degree in Economics from The University of Delaware.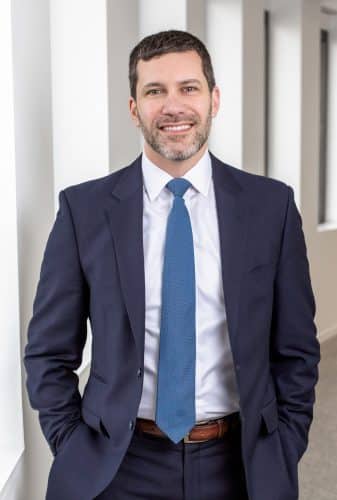 Edouard Cuilhe
Chief Financial Officer
Edouard Cuilhe is the Chief Financial Officer of Buccini Pollin Group. He is responsible for overseeing the finance, accounting, and tax compliance functions of the organization.
Prior to joining BPG Edouard held senior roles in the accounting and finance groups of large publicly traded real estate companies, most recently serving as the Chief Accounting Officer of Seritage Growth Properties where he led overall accounting, corporate finance, and SEC reporting functions. Before joining Seritage, Edouard was the Senior Vice President Controller & Corporate Finance at SL Green Realty Corp where he served in various capacities for more than five years. Prior to SL Green, Edouard was a Senior Manager in the audit practice of Ernst & Young (EY) working with a diverse group of public and private real estate companies.
Edouard holds a B.S. in Accounting from The Pennsylvania State University and is a Certified Public Accountant.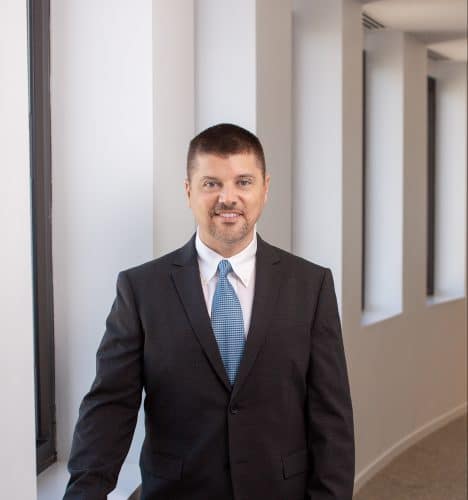 Joshua J. Talley
Legal
General Counsel
Joshua J. Talley is General Counsel for Buccini Pollin Group. He oversees all legal aspects of BPG's business, including the company's work with law firms and service providers.
Prior to BPG, Joshua worked as First Vice President – Legal at Pennsylvania Real Estate Investment Trust, the Philadelphia-based owner of shopping malls nationwide. Prior to his work at PREIT, Josh was Vice President and Supervising Counsel with the Pep Boys automotive service chain.
Joshua is a graduate of Brown University and Villanova University Charles Widger School of Law.
HOTEL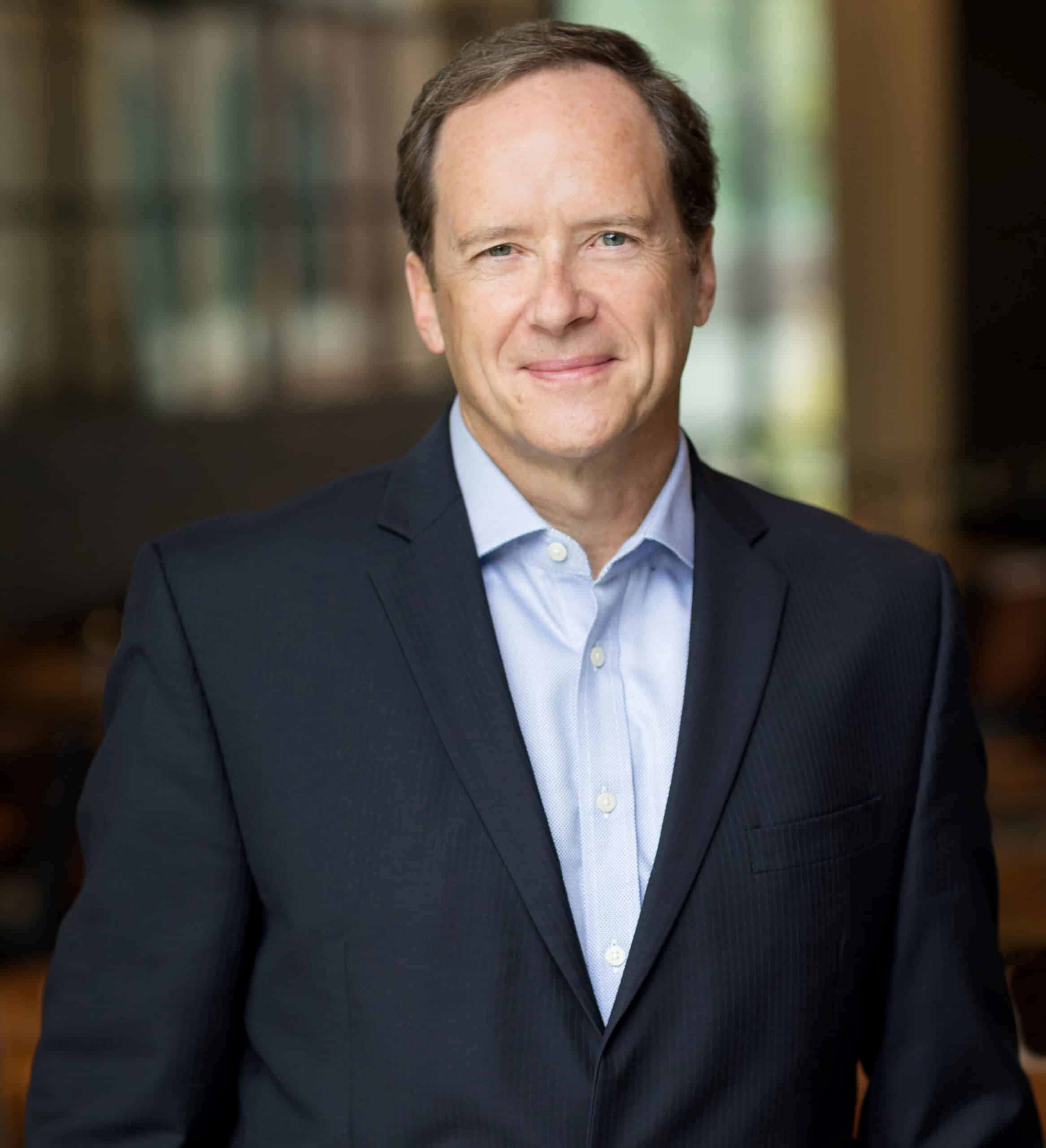 Joseph Bojanowski
Hotels
President and CEO
As President and CEO of PM Hotel Group Joseph is leading the growth and diversification strategy for the company while creating a corporate culture committed to its people-first ethos that celebrates collaboration, creativity, and bottom-line results. At PM Hotel Group he is building a team of talented and driven executives who are establishing a winning legacy. Joseph's passion for innovation and dedication to supporting the entrepreneurial spirit that the company was founded on remain central to his vision.
In addition to executing PM Hotel Group's strategic growth and technology innovations, Joseph is responsible for the portfolio's performance and profitability. A career hotelier with more than 25 years of experience, he loves exploring and has lived all over the globe. He previously was President of the company's Asia Pacific operations. In 2019 Joseph was named to the American Hotel & Lodging Association's (AH&LA) Board of Directors. In 2021 he became President of the Sheraton Hotels & Resorts Advisory Board. In addition, Joseph sits on the Board of Directors for PM Hotel Group, as well as the Homewood Suites Owner's Advisory Council, the Marriott Full-Service Hotel Rooms Advisory Board and the IHG Crowne Plaza Owners' Advisory Council.
Passionate about investing in the next generation of industry professionals, Joseph is a coach and active member of the leadership development program for Cornell University's School of Hotel Administration MMH program. An avid runner, Joseph can be found running trails around the world, on the quest for his new PR.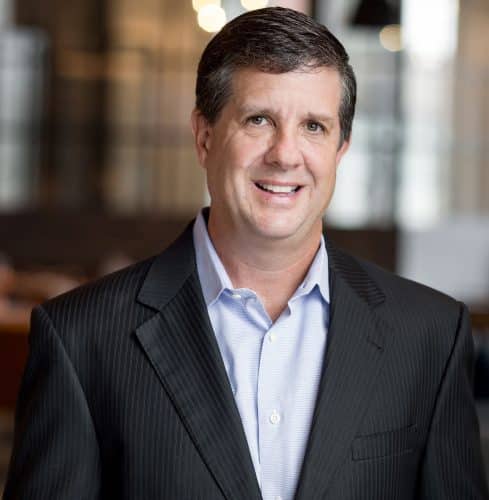 Jim O'Hara
Hotels
Chief Financial Officer
Jim O'Hara is the Chief Financial Officer for PMHS and is responsible for the finance, accounting, tax and IT functions for the company.
He most recently served as CFO for a real estate developer specializing in industrial/flex properties in the Washington D.C. area. His prior background included 8 years in public accounting where he served as CFO for hire with several large national clients, and prepared corporate, partnership, and individual tax returns as well as audits.
Jim is a CPA licensed in Maryland and a member of the AICPA. He holds a degree in accounting from University of Maryland.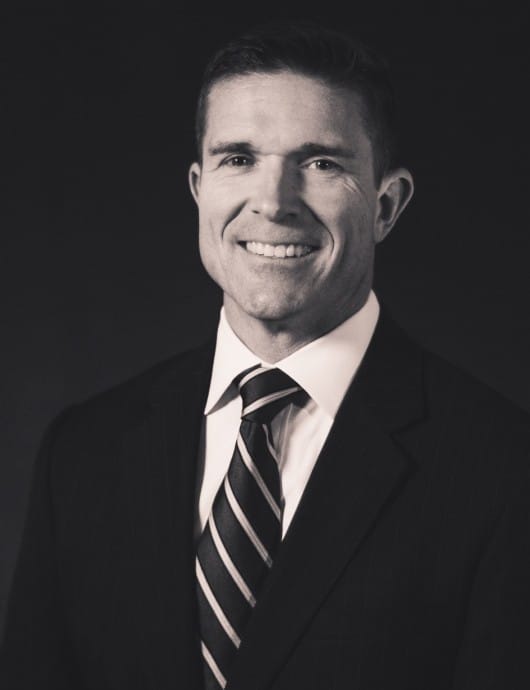 Darren Anzelone
Hotels
Chief Investment Officer
Darren Anzelone is the Chief Investment Officer, and a Principal, of Buccini Pollin Group. Darren joined BPG in June of 2004 and is responsible for overseeing the development, acquisition and financing of new hotel investments throughout the United States, as well as being actively involved in the asset management of existing investments. He has been responsible for oversight of transactions totaling in excess of $2 billion since joining BPG; including the acquisition, development, and redevelopment of twenty-five hotels.
Prior to BPG, Darren was with Fremont Realty Capital, LP, a New York City-based real estate private equity fund, which is an affiliate of Fremont Group – the private investment arm of the Bechtel family. While at Fremont he was involved in the acquisition, financing, development, disposition and asset management of multi-family, hospitality, retail, residential, assisted living and student housing investments.
Prior to joining Fremont, Darren was a Supply Corps Lieutenant in the US Navy and is an original crew member (Plank Owner) of the USS JOHN C. STENNIS (CVN-74).
Darren serves on the Board of the Tewaaraton Foundation (Heisman Trophy of Collegiate Lacrosse), as well as the Board of Bethesda Lacrosse Association, a not-for-profit youth lacrosse organization serving 2,000 boys and girls.
Darren holds a BS degree in Economics from the US Naval Academy, where he was a member of the Navy Lacrosse Team and an MBA from The Wharton School of the University of Pennsylvania. He resides in Potomac, MD with his wife Lisa, and four children.
BPGS CONSTRUCTION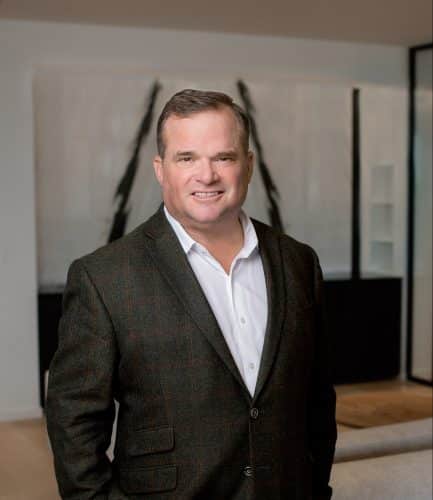 H. Wesley Schwandt
Construction
President
Wesley Schwandt is the President of BPGS Construction, a full-service Construction & Development Management company with offices in Wilmington, Delaware and Washington, D.C. The primary function of BPGS is to oversee all construction and development-related activities for Buccini Pollin, Buccini Pollin Real Estate Services, and select third-party clients. Wesley brings his individual focus to each project undertaken, bringing a leadership role throughout the process with ownership, designers, and the end user.
Prior to joining Buccini Pollin Group and founding BPGS Construction in 1998, Wesley spent eight years with an industry-leading full-service CM/GC firm operating throughout the mid-Atlantic region. He held positions as a Senior Estimator and Project Manager before becoming a Vice President and corporate officer.
Wesley received his Bachelor of Science degree from Lehigh University's School of Business and Economics, with concentrations in law and architecture.
Wesley's community activities include:
Board of Directors for Preservation Delaware, Inc. (2003 – 2008); the statewide nonprofit organization dedicated to the preservation of Delaware's irreplaceable architectural heritage and historical settings.
2006 Co-chair for the United Way Campaign for the State of Delaware.
Board of Directors for the Delaware Preservation Fund (2003 – 2009); a statewide nonprofit organization dedicated to providing low-interest loans for historically oriented renovations.
Board of Directors for the Delaware Contractors Association (2007 – present); the states leading construction services organization with direct affiliation to the AGC or Associated General Contractors of America.
Board of Directors for the Delaware Nature Society (2008 – present); a pre-eminent non-profit environmental organization in the state, integrating education as a vital element in preservation, conservation, and advocacy.
ConstructionExecutive Vice President
Read More
John Groth
Construction
Executive Vice President
John Groth is the Executive Vice President of Construction and Development for BPGS Construction. John is responsible for overseeing the active development and construction projects serviced by BPGS Construction. He primarily focuses on commercial and residential development projects including ground-up, rehabilitations and brownfield redevelopments.
Prior to joining Buccini Pollin Group, John was employed by Gilbane Building Company, a national Construction Management Company based in Providence, Rhode Island. During his tenure with Gilbane, he completed multiple mid and high-rise projects in the Mid-Atlantic Region.
John received his Bachelor of Architectural Engineering degree, with an emphasis in Construction Management, from Penn State University.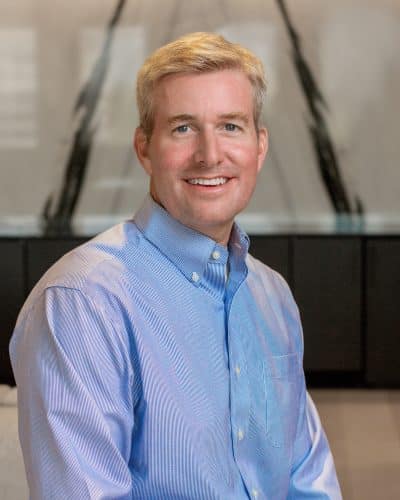 K. Cole Flickinger
Construction
Senior Vice President
Cole Flickinger is the Senior Vice President of BPGS's Construction Services Division, which offers a full array of pre-construction, cost estimating, design-build, and construction management services. Cole has led projects for the Construction Services Division since its inception over 25 years ago. He has worked to grow the company from a small start-up department to a corporate division that exceeds one-hundred million dollars per year in gross volume.
Cole is heavily involved on the front end of each project. He works with his team and clients to provide preconstruction and estimating services, design strategy, and ultimately negotiate an open-book cost plus fee with GMP or lump sum contract agreement. He takes a detailed approach to fully understand the design, budget, and schedule requirements for each project. He then offers a customized strategy to meet the client's expectations, and aligns the talents of the project team with the project's goals.
Cole joined BPGS Construction as its first employee upon graduating from North Carolina State University with a Bachelor of Science in Civil Engineering. Cole passed the North Carolina Board of Examiners for Engineers & Surveyors Engineering Fundamentals Examination ("FE/EIT Exam") and completed FMI's Leadership Institute, a 36 hour leadership training retreat. He has also successfully completed OSHA's 30-hour training course in Construction Safety and Health.
Cole currently serves on the Board for The Pilot School – a PK-8 school teaching kids with learning differences; A member of the Boys and Girls Clubs of Delaware's Board of Trustees, and serves on their Property Committee; He also is a longtime member of the Brandywine Chapter of Ducks Unlimited.
BPG|360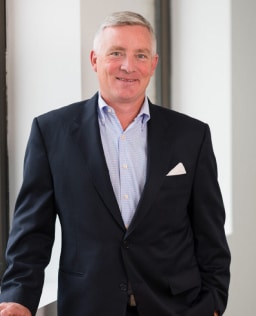 Commercial OperationsSenior Vice President
Read More
Ralph Rossi
Commercial Operations
Senior Vice President
Ralph Rossi is the Senior Vice President of Operations for Buccini Pollin Group's Commercial Management company, BPG|360, overseeing all aspects of finance, leasing, construction, tenant relations and facilities management for the company's six million square foot commercial portfolio.
Ralph brings with him an extensive background in banking, business development, sales, finance and management, having previously worked for JP Morgan Chase and Fidelity Leasing. Ralph received his Bachelor of Science degree from the Wayne Calloway School of Business at Wake Forest University.
He is a member of CIRC and BOMA, currently serves on the boards of Artisans' Bank and the Riverfront Wilmington Business Improvement District and is a member of the Council of Advisors for ChristianaCare Healthcare System.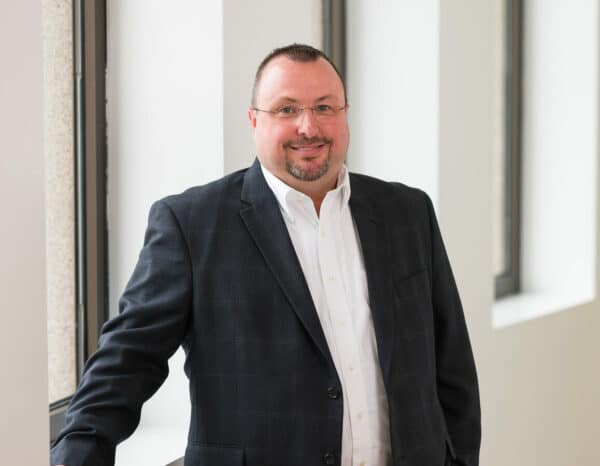 Commercial OperationsVice President
Read More
Paul Watts
Commercial Operations
Vice President
Paul Watts is the Vice President of Commercial Operations for Buccini Pollin Group, joining the firm in 2015. An industry veteran, Paul brings over thirty years of real estate leadership, operational management, and mechanical systems expertise to the company. With an extensive background managing the customer experience and property operations, he is a demonstrated leader with proven ability to maximize the operational performance of the commercial office portfolio. He currently oversees the day-to-day operations of BPG|360, the company's commercial property management platform which includes all tenant services, property management, engineering, and project management within the commercial office portfolio.
Prior to joining Buccini Pollin Group, Paul worked for Brandywine Realty Trust in various roles, as a Property Manager and in multiple engineering capacities providing leadership for their Delaware office and industrial portfolio for over sixteen years.
Paul is a member of the Commercial-Industrial Realty Council (CIRC), the Building Owners & Managers Association of Philadelphia (BOMA) and the Building Owners & Managers Association of Pittsburgh. Paul currently serves as a Director for the New Castle County Board of License, Inspection and Review.
RESIDEBPG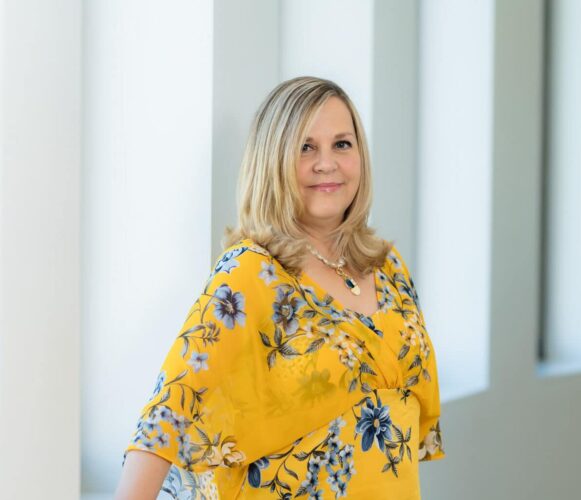 Residential OperationsSenior Vice President
Read More
Christine Schontube
Residential Operations
Senior Vice President
Christine Schontube is Senior Vice President of Residential Operations for ResideBPG. Since Christine joined ResideBPG in 2014, the residential portfolio has doubled. Christine' responsibilities include overseeing 7 lease-ups, associate staffing and training, leasing strategies, marketing, budgeting, systems integrations and weekly reporting. Christine is responsible for 10 assets including market rate, extended-stay and most recently tax credit communities.
Christine's passion for real estate began in 2005, working in the mortgage industry. Since then, Christine has worked in commercial construction and residential property management. As Leasing Director for her previous employer, Kamson Communities, Christine increased NOI 4%., by taking occupancy from 88% to 94% within 3 months at a 1,500 unit property.
Christine holds her NALP designation, is a member of the NAA and is active in the DAA. She is currently working on her CPM.
Christine is a volunteer dog handler for the DHA and has also volunteered for the Urban Promise School in Wilmington, DE.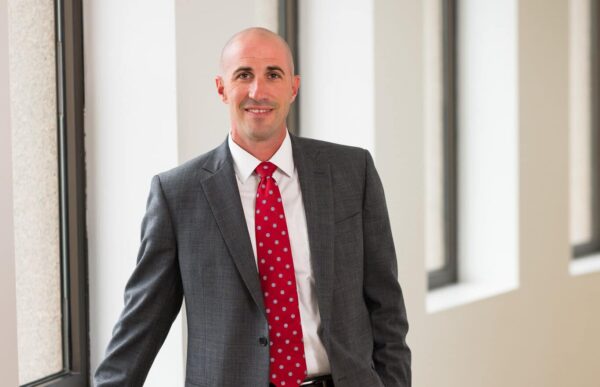 Residential OperationsVice President
Read More
Mike Mazzagatti
Residential Operations
Vice President
Michael Mazzagatti is the Vice President of Residential Operations for ResideBPG. He joined ResideBPG in 2015 and previously held the title of Director of Facilities. He is responsible for operational oversight, capital projects, and maintenance of all residential properties.
Previously Mike has held a variety of Construction Management, Facilities Management, and Consulting positions for the past 20 years. He has managed numerous commercial and residential construction projects throughout the world including an 80 million dollar consumer banking, general office, and retail portfolio inclusive of 70 locations for a regional financial institution. Mike provided consulting services for a Delaware based financial institution overseeing three separate initiatives involving coordination of hundreds of team members, from 5 countries, thousands of new hires, and a 50 million dollar capital budget.
Mike attended The Pennsylvania State University and completed his studies in 1999.
He contributes his spare time regularly to the Miracle League, Little League of America, and Habitat for Humanity.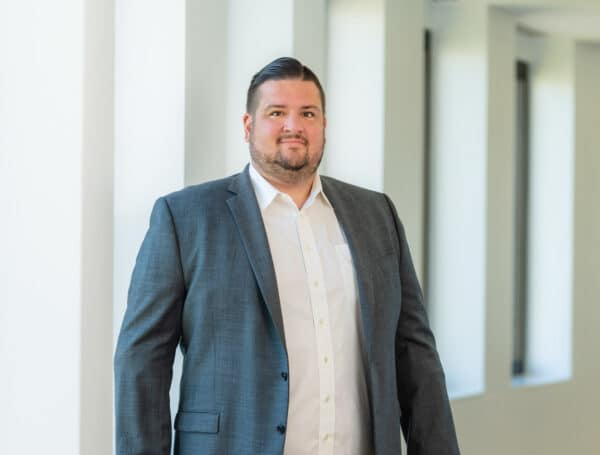 Residential OperationsRegional Director
Read More
Chris Langan
Residential Operations
Regional Director
Chris Langan is the Residential Regional Director for ResideBPG. He is responsible for overseeing leasing for all the ResideBPG communities. This includes maintaining a high occupancy rate throughout the stabilized portfolio, while also ensuring timely and successful lease ups at new properties. Chris assists the leasing consultants with their professional growth, while working with maintenance to guarantee excellent move-ins for our residents.
Chris joined ResideBPG in 2013, beginning as a Leasing Consultant. He has also had experience, as an Assistant Property Manager, Property Manager, and Regional Manager.
Chris attended Drexel University and completed his studies in 2007. In his spare time, Chris coaches Babe Ruth baseball.
VIRTUS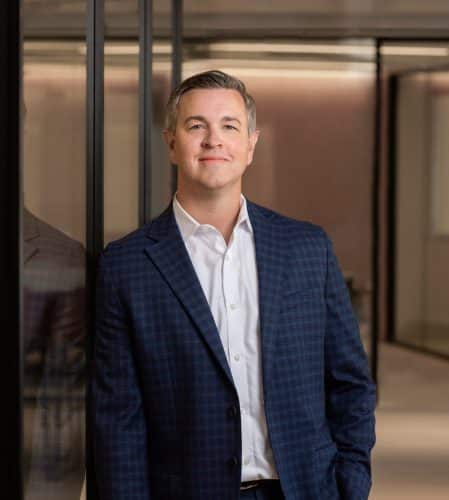 Commercial LeasingVice President of Transactions
Read More
Jeffrey Gannett
Commercial Leasing
Vice President of Transactions
Jeffrey Gannett is the Vice President of Transactions for Buccini Pollin Group. Jeff oversees the leasing of commercial and retail properties for the Delaware portfolio. In his 17 years working with BPG, Mr. Gannett has facilitated over $700 million in transactions including leases with Blackrock,AstraZeneca, CITI, Comcast, Wilmington Trust, Nemours Hospital, and Wilmington University.
Prior to joining Buccini Pollin Group, Jeff was an Associate with Binswanger specializing in tenant and landlord representation in the Philadelphia suburban markets.
Jeff received his Bachelor of Science degree in Business Administration from The Pennsylvania State University. He is a licensed real estate broker in Delaware and a licensed real estate Salesperson in Pennsylvania.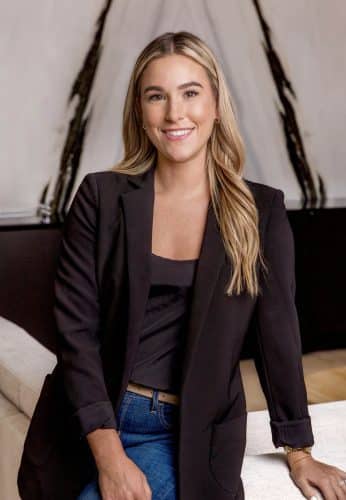 Commercial LeasingLeasing Associate and Space Planner
Read More
Katherine Vaughan
Commercial Leasing
Leasing Associate and Space Planner
Katherine Vaughan is a Leasing Associate and Space Planner for Buccini Pollin Group. Kate provides test fit plans, leasing drawings, and design for commercial projects. She is also responsible for leasing commercial and retail properties for the Delaware portfolio. Kate started at BPG as a design intern while obtaining her Master's degree in Interior Architecture & Design at Drexel University. She has held previous roles as Design Assistant, Project Designer, and Space Planner during her 9 years with BPG before transitioning to Leasing with the affiliate company Virtus Realty Advisors.   
Kate received her Bachelor of Arts degree from The University of Delaware. She is a licensed real estate Salesperson in Delaware.
Food, Beverage, & Entertainment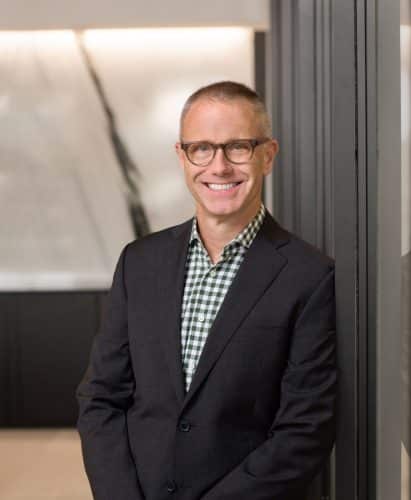 Food & Beverage ManagementVice President
Read More
Rich Snyder
Food & Beverage Management
Vice President
Richard Snyder is the Vice President of Food and Beverage at Buccini Pollin Group. Richard oversees operations for the company's various hospitality projects, such as Starbucks, I.M. Coffee, DECO, Maker's Alley, and Wilmas. His focus is on the continued success of these and other locations under the BPG umbrella and the integral role hospitality plays in the revitalization of Wilmington.
Prior to moving to Delaware, Richard worked in and around New York City, where he contributed to the success of Michelin-starred restaurants, award-winning craft-cocktail bars, 3rd wave coffee shops, breweries, and New York and Hamptons lounges, including such varied establishments as the Hard Rock Café, Employee's Only, and his own SoHo restaurant, Goblin Market, which was selected as a Time Out New York Best New Restaurant. As a resident and business operator, Richard witnessed firsthand the redevelopment successes of the East Village / Lower East Side, Brooklyn and Jersey City which afforded him a unique vantage point to hospitality's role as a driving force in bringing economic and cultural vitality to struggling urban areas.
Richard received his Bachelor of Science degree in Accounting from Drexel University. He currently is a proud member of the Delaware Restaurant Association.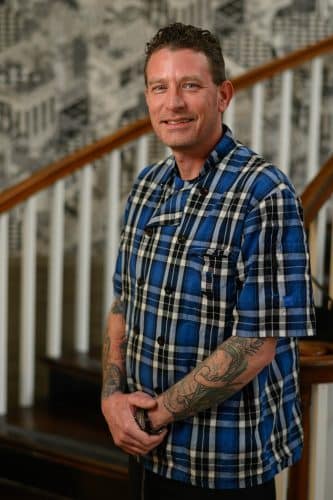 Food & Beverage ManagementCulinary Director
Read More
James Sparks
Food & Beverage Management
Culinary Director
James Sparks is the Culinary Director for Buccini Pollin Group. He is responsible for establishing the menus, controlling food preparations, and overseeing all back of house staff at BPG operated food and beverage locations such as Wilma's, Makers Alley, Stu & Sammys, and The Queen.
Prior to BPG, James was a former chef at Telford Inn and Renaissance Catering as well as the Executive Head Chef at Ulysses American Gastropub.
James attended The Restaurant School at Walnut Hill College.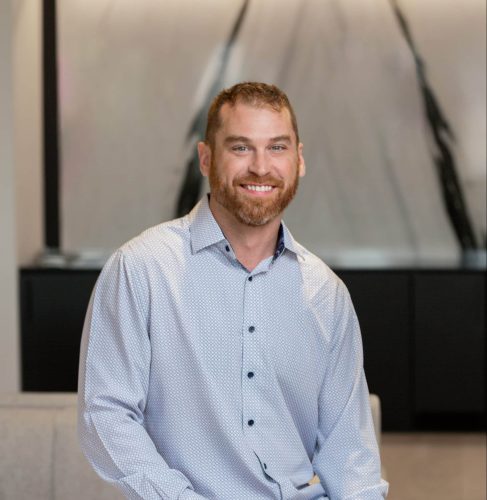 Food & Beverage ManagementGeneral Manager of The Queen
Read More
Devin Ball
Food & Beverage Management
General Manager of The Queen
Devin Ball is the General Manager of The Queen Theater in Wilmington, Delaware. A historically significant theater, The Queen today functions as the preeminent venue for live music and events in Delaware. As GM, Devin leads The Queen's team in venue operations, marketing, sales, production, accounting, and talent buying in the pursuit of long-term success as a music and event space in an ever-evolving live entertainment industry.
Prior to assuming the GM role with The Queen, Devin worked in live music as Director of Music Hall Operations at House Of Blues – New Orleans. He also served as the Head House Manager in the operations department at Baryshnikov Arts Center in New York, a performing arts theater and studio space named for world-renowned ballet dancer Mikhail Baryshnikov. Additionally, he was a part of the Operations team at Mark Morris Dance Center in Brooklyn, NY, also a performing arts and studio space. Devin is a 12-year Navy veteran, honorably serving as an operations management specialist in logistics and deployment coordination and qualified as a Naval Aircrewman and Aviation Warfare Specialist.
Devin received his AA in Supply Chain Management from Coastline College in Fountain Valley, CA, BS in Operations Management from Southwestern College in Winfield, KS and is currently completing his MA thesis in Arts Administration from the University of New Orleans.
SECURITY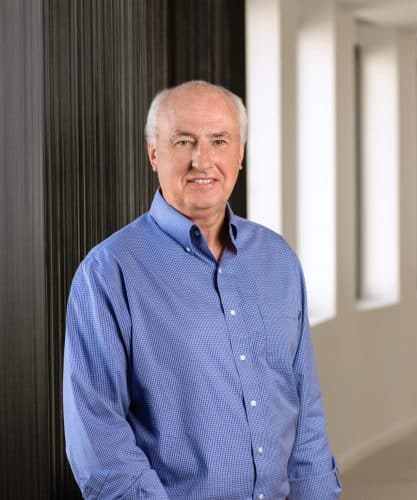 John Snyder
Security
Director
John Synder is the Director of Security for Buccini Pollin Group. His responsibilities include overseeing all security operations and investigations as well as the physical protection and security of the company's property and assets, the safety of employees, tenants, residents, and customers. Ensuring the effective operation and maintenance of the company's security equipment and devices; John responsibilities extend to the recruitment, hiring, and supervision of over 75 guards assigned to various commercial, residential and hotel sites in the Mid-Atlantic region.
Retiring as a Lieutenant from the Wilmington Police Department after 22 years of service, John spent four years as an Assistant Vice President at MBNA/Bank of America before joining BPG in August 2007.
John earned his Bachelor of Business Administration Degree from the University of Delaware. He is a member of the Fraternal Order of Police, the American Society for Industrial Security, and is a Security Consultant for Tower Hill School in Wilmington.
JOIN OUR TEAM
At Buccini Pollin Group, we believe we are only as good as the people that work here. We strive to create an environment where each individual associate's talents and ambitions can thrive.
Visit our Careers page to browse open positions, or take a look at Our People to see what makes BPG a special place to work.