WILMINGTON, DE– The Buccini/Pollin Group (BPG), PM Hotel Group and BPGS Construction are pleased to announce the topping out of Homewood Suites Wilmington, a 120 room extended stay suite hotel located at 820 S. Justison Street occurred on November 26th at 3 PM. Speakers included Governor John Carney, Mayor Michael S. Purzycki, Megan McGlinchey, Executive Director of Riverfront Wilmington Development Corporation, City Council President Hanifa Shabazz, Robert Buccini, Co-President of The Buccini/Pollin Group and Michael Hare, Executive Vice President of The Buccini/Pollin Group.
Guests were invited to sign the last piece of structural steel, followed by speeches from officials and the beam was raised to the top of the six-story structure.
Expected completion of the Homewood Suites by Hilton Hotel is September 2019. Known for their upscale atmosphere and spacious one & two-bedroom suites with a full kitchens & fridge, Homewood Suites Wilmington will offer free, hot breakfast daily, along with complimentary evening socials.
The latest advancement on the thriving Christiana Riverfront, Homewood Suites Wilmington will take advantage of the convenient location near the new bridge under construction to connect the Riverfront with the Southbridge neighborhood.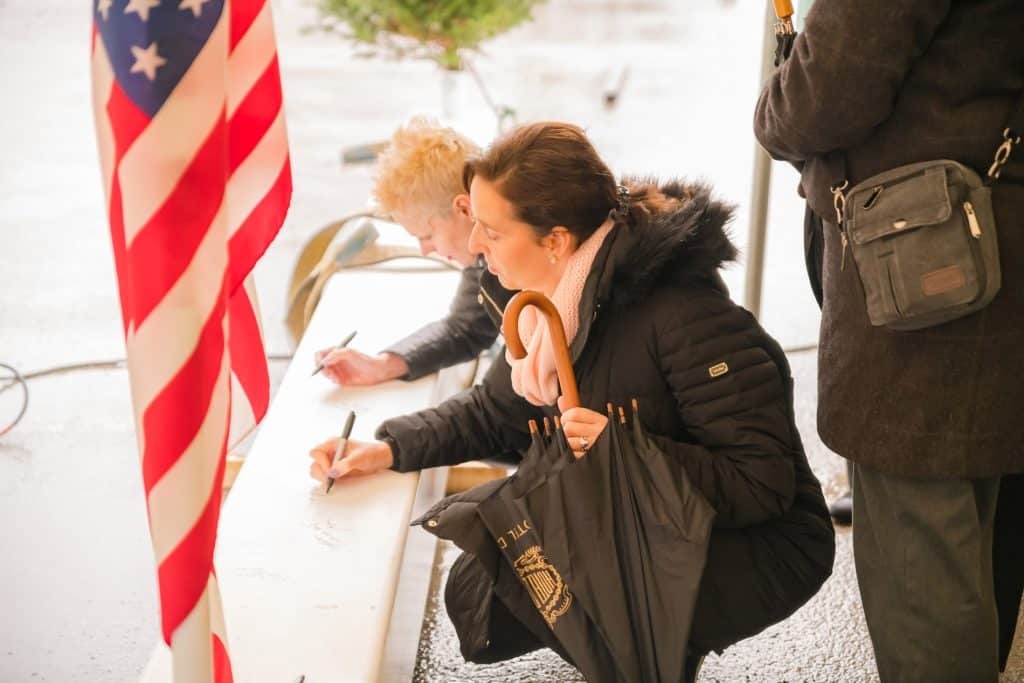 The hotel's prime location directly on the Christina Riverwalk, offers guests close proximity to numerous restaurants, The Chase Center, businesses, an IMAX movie theatre and the downtown city business district.  The first-floor common level will feature amenities including a pantry gift shop, fitness center and meeting room.
Upon completion, the hotel will be managed by PM Hotel Group, an award-winning hotel management company currently overseeing more than 10,000 rooms throughout the United States.