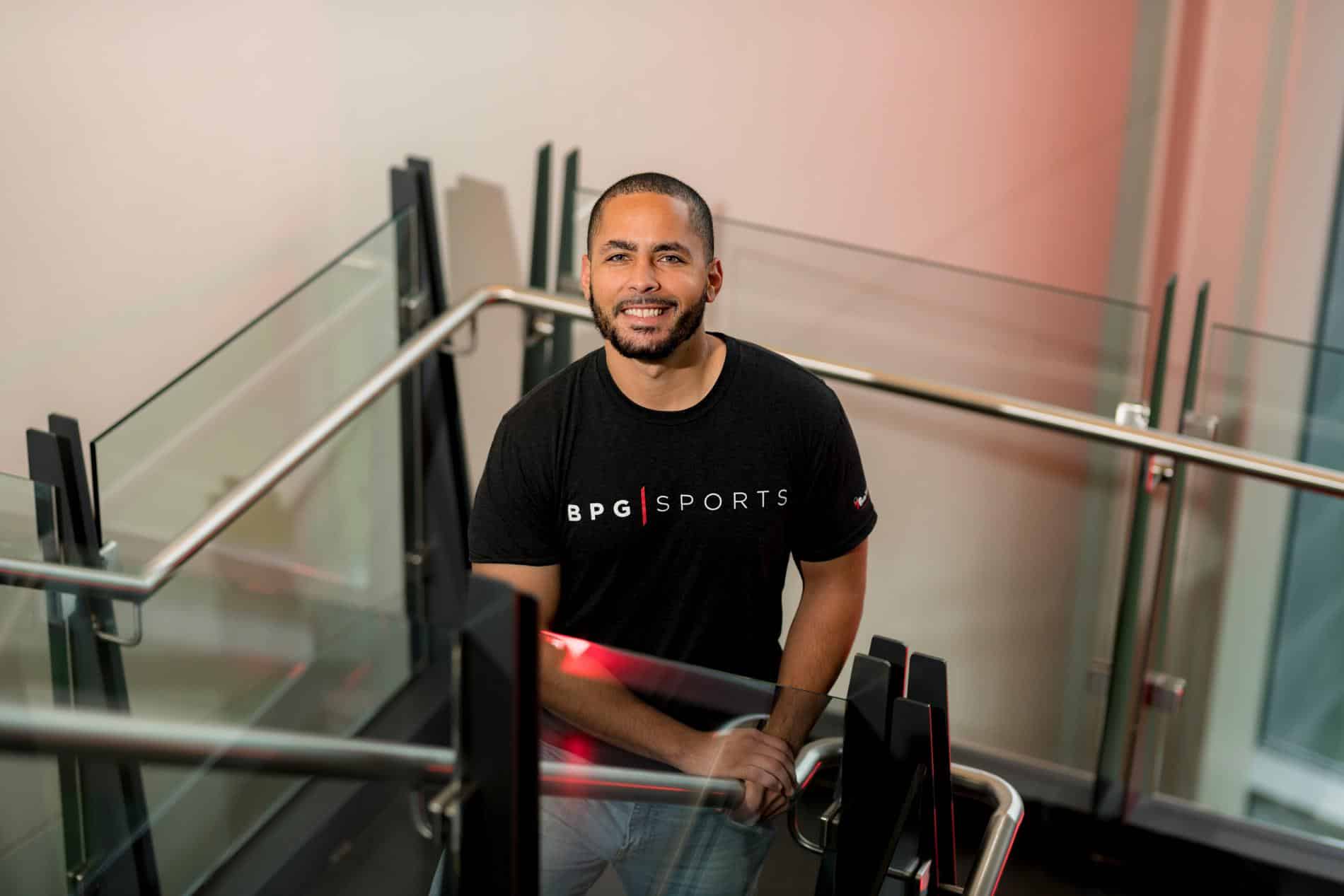 Forty of the region's best and brightest young professionals – all of them under the age of 40 – have been selected to be part of the Delaware Business Times' 2019 DBT 40 and BPG|Sports, Director of Operations, Jai Wesley was among them.
"Each of these honorees is making contributions to our community through their professional and community achievement," said DBT Publisher Rob Martinelli.  "They represent a great cross-section of the entire Delaware community and are making a difference with their intelligence, initiative, and innovation.  I look forward to meeting them and thanking them for the impact they're having."
We asked Jai a few questions about his background and discover having a "team mentality" is something he leans on, on and off the field.
What was your previous work experience, college or background that led you to BPG|Sports? 
"After going to school and playing lacrosse for Greensboro College, I began working at St. Andrew's School and worked my way up to Associate Athletic Director, Associate Athletic Trainer, Business Manager for Summer Programs and Head Boys Lacrosse Coach from 2013 – 2018. While working at St. Andrews, I got my MSM with a concentration in Sports Management from Wilmington University. I had the opportunity to speak with Chris Buccini at a lunch and was fascinated by the work that BPG has done in the city of Wilmington and their plans for the future. I ultimately ended up applying for a position with their new Sports and Entertainment Management arm, BPG|SPORTS."
Do you have personal mantra or something that motivates you every day or when times are tough?

"I try and be the best teammate I can be every day. Execute one goal or task at a time and lean on your teammates to do the same"
What are you passionate about?

"I am most passionate about building the community of Wilmington, and Delaware as a whole, through sports & entertainment opportunities and beyond. There is huge untapped potential in our states largest city and I strive to do all I can to make sure it meets that potential."
Career goals / aspirations you're working towards?
"My career goals and aspirations are first and foremost to be the best servant to the state of Delaware that I can be. Beyond that, my goal is to contribute to the BPG|SPORTS body of work in the most impactful way possible and solidify our spot within the sports and entertainment industry."
The BPG|SPORTS, mission is help build communities, promote overall wellness and encourage sportsmanship through world class sports facilities.