If you've been down to Wilmington's Riverfront on a warm spring day recently, the heat wasn't causing hallucinations. Those sidewalks really were bustling with a mix of families, couples and singles.
And as your stomach probably already announced, the growing wait times at the restaurants lining the Christina River are undeniable, especially if you are clamoring for an in-demand patio table.
It's all enough to leave longtime visitors shaking their heads in amazement. After all, it was more than 20 years ago when the redevelopment of the area began, pulling it from its neglected industrial past to a place where people not only want to play, but also live.
Even before the 20,000-square-foot Constitution Yards Beer Garden opened for its third season last weekend, warm spring weekends have pulled big crowds down to the Riverfront. It's almost a new city tradition.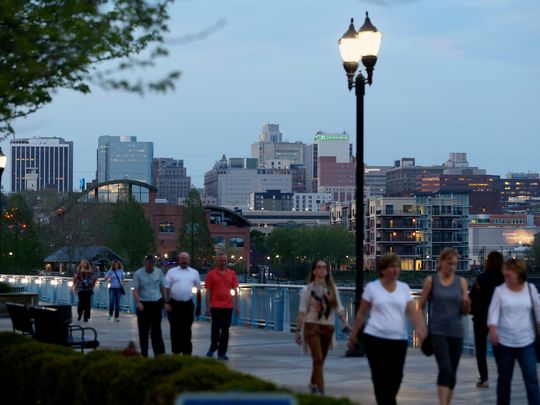 (Photo: William Bretzger, The News Journal)