Buccini/Pollin Group, Inc. (BPG), held an Afternoon of Service on May 6, 2016 in which over 150 employees took the second half of the day to volunteer.  The employees selected from seven local organizations to serve, Christiana Care, The Ministry of Caring, Boys & Girls Club, Neighborhood House, Reed's Refuge, St. Patrick's Center and the Walnut Street YMCA.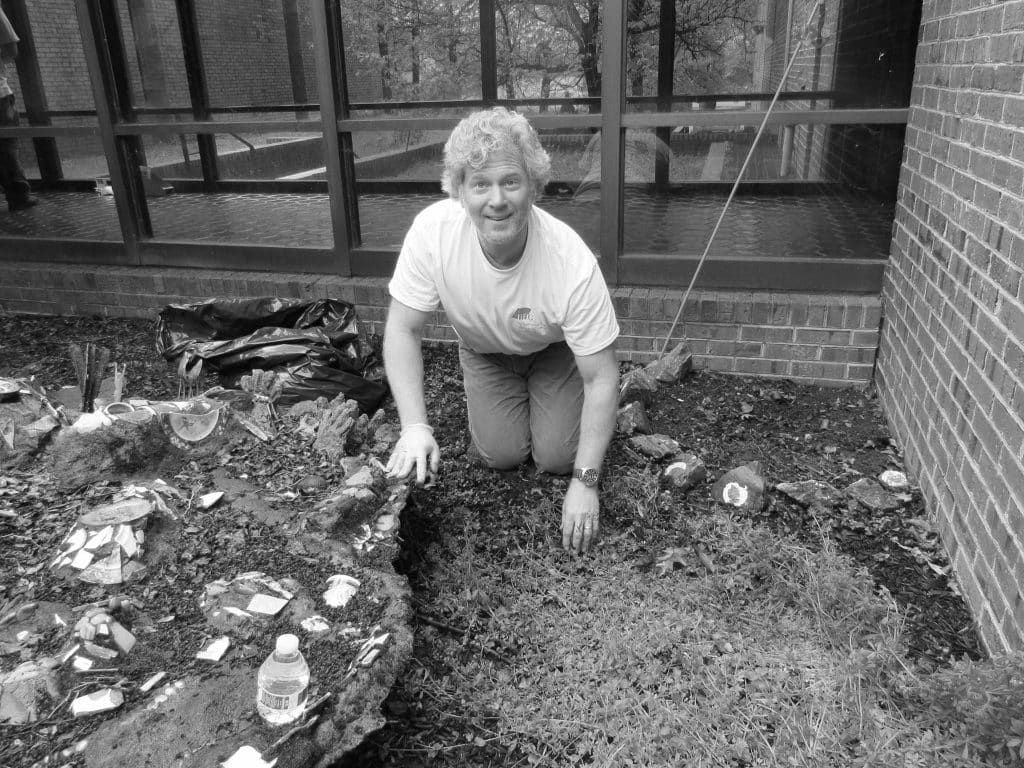 "The purpose of the day was to serve where it is most-needed," explained Pamela Gardner, Manager of Executive Relations and Community Engagement . "As a company, The Buccini/Pollin Group believes acts of kindness when executed as a team can have a profound effect on the communities in which we live, work and serve.  BPG's Day of Service provided a tremendous team building activity affording our associates an afternoon serving the heartbeat of our company- the City of Wilmington, a community that continues to embrace and support BPG."
The team dove right into responsibilities from playing games with rehab patients at Christiana Care, creating bulletin boards and cleaning at the Boys & Girls Club, sorting donations at the Ministry of Caring and St. Patrick's, to even putting their construction and maintenance expertise to good use by painting and fixing broken light fixtures at Reed's Refuge.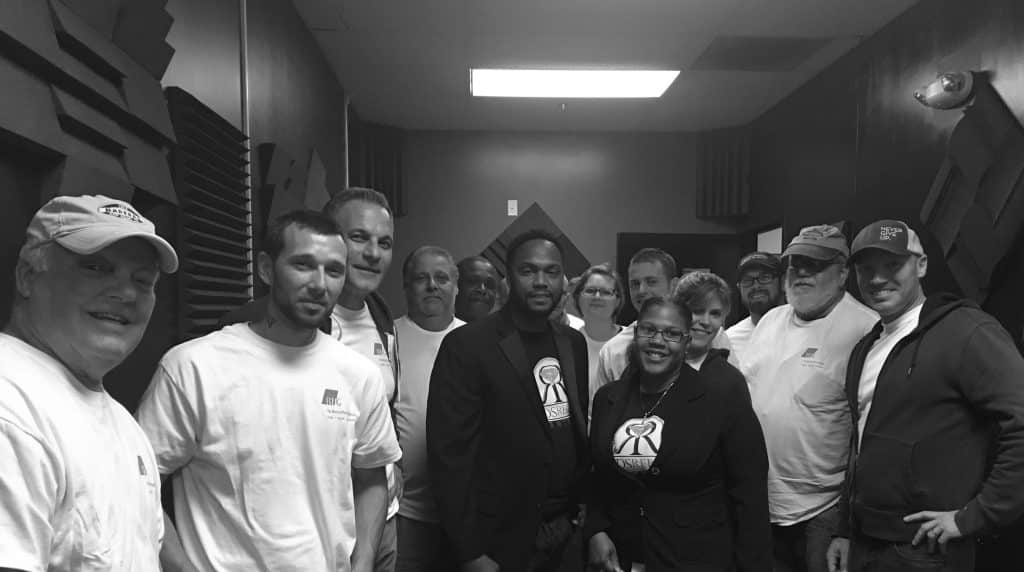 Joe Hickey, Executive Director of St. Patrick's Center was thankful for the help, "We appreciate the work of the Buccini/Pollin volunteers who helped in our food pantry and clothing closet. St. Patrick's Center is located in the poorest neighborhood in Wilmington and our clients face hunger and extreme poverty every day. Many people in need were helped through the efforts of the volunteers."
The employees were touched too, Hugues Nkamwa, Property Manager at The Residences at Rodney Square explained, "It was a great opportunity to volunteer at the Ministry of Caring.  A wonderful experience to witness how a facility that is primed to serve the neediest amongst us operates. We sorted donated clothes, shoes and other items for men, women and children. Their motto, the poor should never be treated poorly, touched me deeply. I was so moved by the good ingrained in their mission that I decided to clean out The Residences at Rodney Square. It was an earnest effort to give back to an organization which has given and continues to give so much to our community."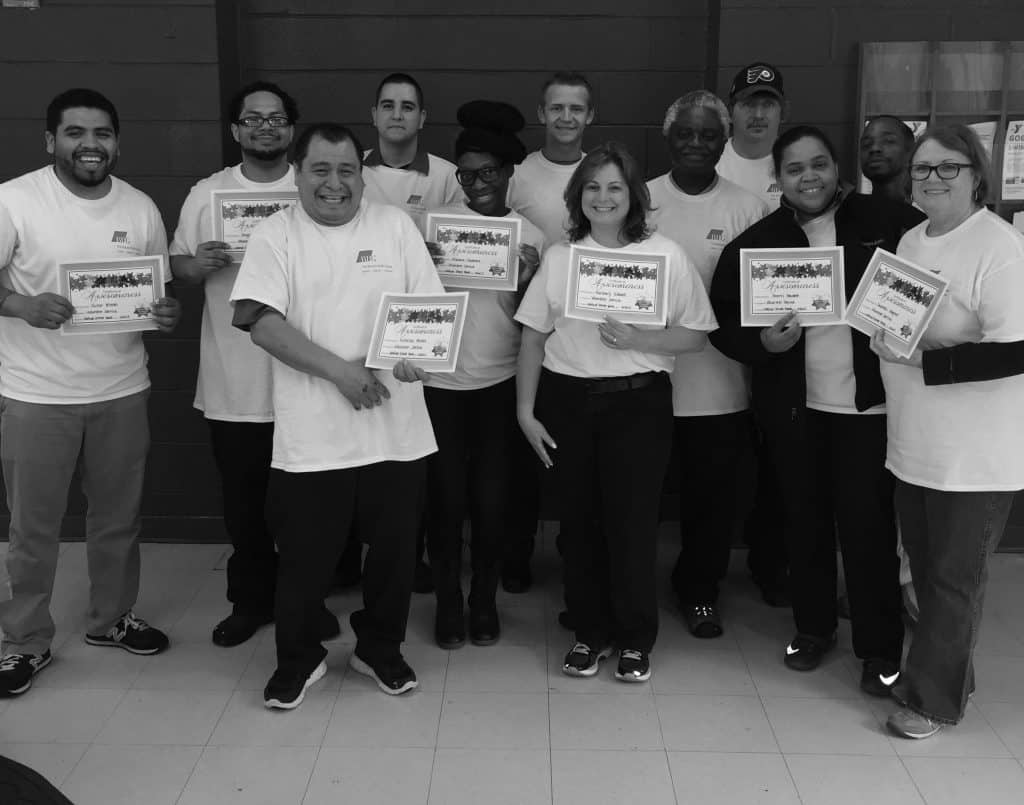 Beau Broadbent, a BPGS Construction employee felt even small gestures were incredibly rewarding. "I was lucky to volunteer at the Boys & Girls Club of Delaware's Clarence Fraim Club. Being able to help out a community that dedicates their time to a mission of enabling young people to reach their full potential was truly rewarding. These individuals foster the development of our local youth and anything that I can do to make their jobs easier or their building more functional makes me feel like I can be a part of that process."
Phyllis Brabender, an accountant at BPGS was inspired by the afternoon. "I thoroughly enjoyed my time volunteering on Friday at Reed's Refuge. Initially it was the Reeds' who were appreciative of our presence.  After hearing their story and the impact they are making in the community, I realized that I was the one who was thankful. I instantly felt a connection with Cora and realized how big her heart is.  She is a mother to several of her own biological children plus all the others who pass through their doors.  After spending the afternoon with these incredible people, I look forward to working with them in the future.  I cannot convey how much I was in awe of them.  They inspired me so much that I went home and put together donations, I have several boxes to pass their way."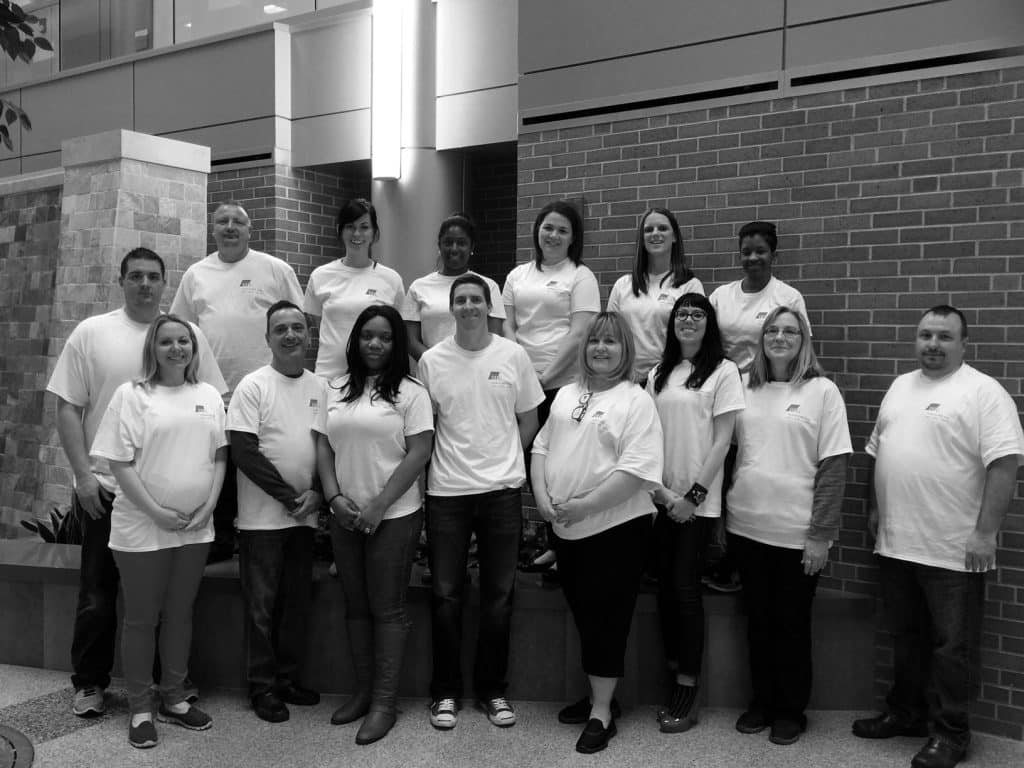 BPG looks forward to continuing to find ways for employees to serve, "This was a wonderful opportunity to partner with The Buccini/Pollin Group to help serve our neighbors at Wilmington Hospital," said Margarita Rodriguez-Duffy, director of Visitor and Volunteer Services at Christiana Care Health System. "They gave of their time and talents to help with patient activities and projects throughout the hospital. We value Buccini/Pollin's shared commitment to service."
About The Buccini/Pollin Group
The Buccini/Pollin Group is a privately-held, full-service real estate acquisition, development and management company with offices in Washington, DC, Wilmington, DE, Philadelphia, PA, and New York City. Since 1993, Buccini/Pollin has developed and acquired hotel, office, residential, sports & entertainment, and retail properties throughout the Mid-Atlantic and Northeast having a value in excess of $4 billion. The Buccini/Pollin group currently has under management or development 30 hotels, 6 million square feet of office and retail space, 10 major residential communities, and multiple entertainment venues, including PPL Park, home of the Philadelphia Union Major League Soccer team. Buccini/Pollin's 2,000 associates make a difference in our communities by supporting over 50 vital charities. For more information, please visit www.bpgroup.net.
About Christiana Care Health System
Christiana Care Health System is one of the country's largest health care providers, ranking as the 22nd leading hospital in the nation and 12th on the East Coast in terms of admissions. A not-for-profit teaching hospital affiliated with Thomas Jefferson Medical College, Christiana Care is recognized as a regional center for excellence in cardiology, cancer and women's health services. Christiana Care is home to Delaware's only Level I trauma center, the highest capability center and the only one of its kind between Philadelphia and Baltimore. Christiana Care also features a Level III neonatal intensive care unit, the only delivering hospital in Delaware that offers the highest level of non-surgical care to the most critically ill newborns. Christiana Care includes two hospitals with 1,100 patient beds, a home health care service, preventive medicine, rehabilitation services, a network of primary care physicians and an extensive range of outpatient services. For more information about Christiana Care, visit www.christianacare.org/whoweare.
About The Ministry of Caring
The Ministry of Caring is a vibrant community of staff, volunteers, donors and diverse supporters united by a passion to serve the poor in Wilmington, Delaware. Together, we gladly give of ourselves to fulfill the vision of our Founder and Executive Director, Brother Ronald Giannone, OFM Cap., "The poor should never be treated poorly." For more information about The Ministry of Caring, visit https://ministryofcaring.wordpress.com
About The Boys & Girls Club of Delaware
The Boys & Girls Clubs of Delaware is part of a nationwide movement whose mission is to inspire and enable all young people to realize their full potential as productive, responsible, and caring citizens. The Clubs provide vital youth development services for more than 20,000 children ages six through 20. The 42 locations are conveniently located where such programs are limited or nonexistent. With additional resources, the Boys & Girls Clubs of Delaware could expand into additional un-served areas to serve even more children in need. For more information on the Boys & Girls Club of Delaware, visit http://bgclubs.org/
About Reed's Refuge
Reeds Refuge Center is dedicated to providing a safe and positive outlet for our inner city youth to explore and express their creative ability through our instrumental and vocal instructions.
Our arts program provides a wide range of learning and performance opportunities that support self-discovery, self-discipline and self-expression. We focus on fostering each student's personal and artistic development through activities which encourage discovery, learning, skills mastery, sharing, teamwork and personal growth. We strive to assist youth in making life long choices and creating their own opportunities for success. For more information on Reed's Refuge, visit www.reedsrefugecenter.org/
About St. Patrick's Center
The St. Patrick's Center is a major part of the community and plays a vital role to those in need. Without the help of the St. Patrick's Center a tremendous amount of people in need would suffer. The Center has an ongoing challenge — to sponsor Nutritional, Social Service, Transportation, Clothing, Recreational and Empowerment programs, similar to those once provided by federal and state agencies. With the help of a small network of supporters, St. Patrick's Center has become key among the organizations that provide vital services to the community. At the Center, friends gather in a secure, friendly environment to play cards and other games, enjoy television and other activities. St. Patrick's is a source of information and referral for people needing assistance in accessing healthcare, filing taxes, dealing with Social Security, or securing food stamps. For more information, visit http://www.stpatrickscenter.org/
 About The YMCA of Delaware
The YMCA is an association of people of all ages, ethnic groups and religious affiliations that strives to cultivate the human potential, self- esteem and dignity of all people. Our organization exists to develop and practice the Christian principles of love, caring, inclusiveness, justice and peace…and to enrich the emotional, physical and social life of all individuals, families and our community. For more information on the YMCA of Delaware, visit http://www.ymcade.org/