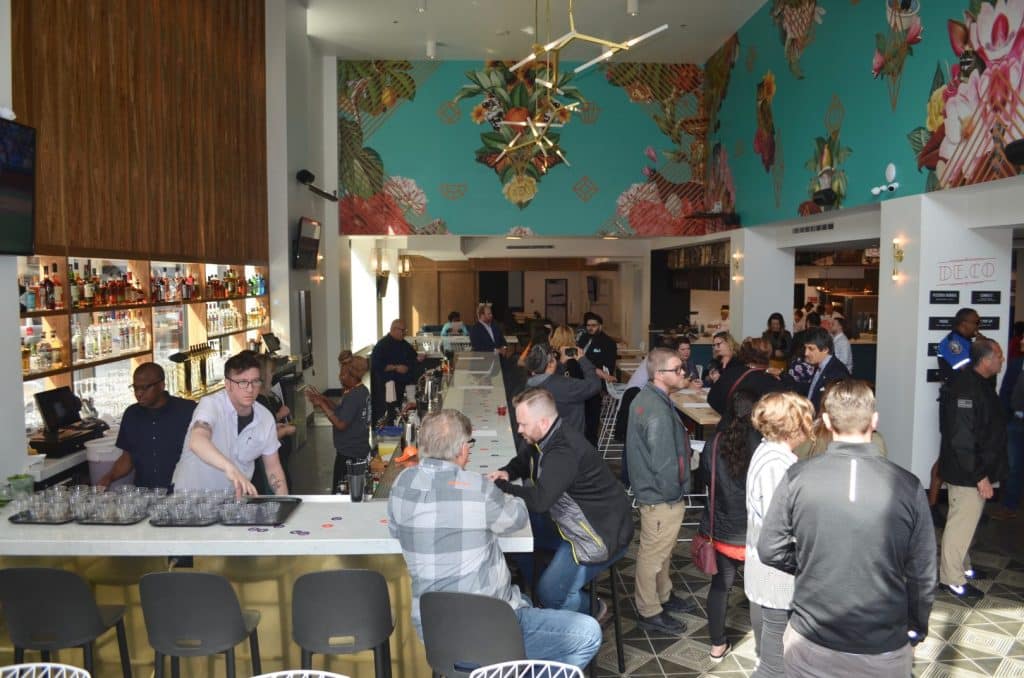 by Christy Fleming for Town Square Delaware
What do you get when you cross a historic downtown office building with an array of trendy foodie offerings?
Answer: DECO, the spectacular new food hall inside the art deco DuPont Building at 10th and Orange Street.
Today's 'friends and family' opening – similar to a spate of other recent Wilmington happenings – featured executives from Buccini/Pollin Group (BPG), Governor John Carney, Mayor Mike Purzycki and other hungry elected officials, who shared how excited they were (a running theme of remarks) to be a part of a bold new dining initiative in the city.
BPG's Chris Buccini said the DECO opening means much more to the city than just a new food destination. "A lot of people say 'Oh, we've got to make Wilmington more exciting, more exciting.' I think we've made it. It's exciting. There's just so much going on," he said.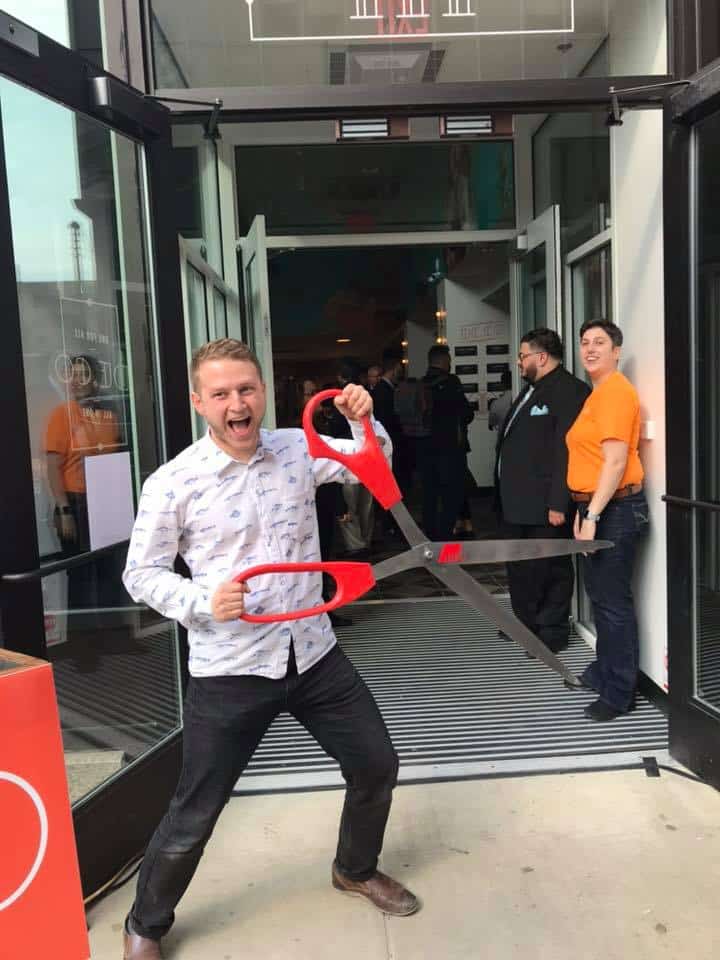 DECO's official grand opening kicks off on Thursday at 5 pm. Two days of celebrations will include live music and giveaways, entertainment for kids and families, a photo booth and food and drink available for purchase from all eight DECO vendors. On Thursday the Stone Shakers will perform live Americana music from 8 pm to 11 pm. And on Friday, Wilmington's Darnell Miller Band will play funk, rock and soul tunes from 9:30 pm until 11:30 pm.
The eight new eateries inside DECO, an acronym for Delaware Collective, include names both familiar and new for local foodies. Open to the public for breakfast, lunch and dinner and bar service, weekdays starting at 7 am and closing at 11 pm, with extended hours on weekends. DECO is the vision of Buccini, who wanted the DuPont Building's major tenant – Chemours – to be entirely pleased with their decision to stay in the city. Buccini wanted to create something vibrant that would appeal to workers and downtown visitors seven days a week.
Wearing a bright orange tie which he called his 'Chemours tie,' Buccini said, "Chemours really pushed us to create something great here. They were going to stay and keep their 800 employees here if it was great. So this corner of 10th and Orange Street is one small part of our trying to make their experience in this city great."