The Buccini/Pollin Group, Inc. (BPG), and BPGS Construction, announced the topping out of a new three-story, 60,000 square foot built-to-suit Class A office space for the financial technology company, Marlette Funding LLC. Marlette is the owner and operator of the Best Egg consumer lending platform.
BPG also took note of the continuing redevelopment of The Concord, formerly Concord Plaza in north Wilmington.
The State of Delaware and Gov. John Carney were praised by BPG for keeping the construction industry in operation during the peak of the pandemic. Other states shut down construction during that period.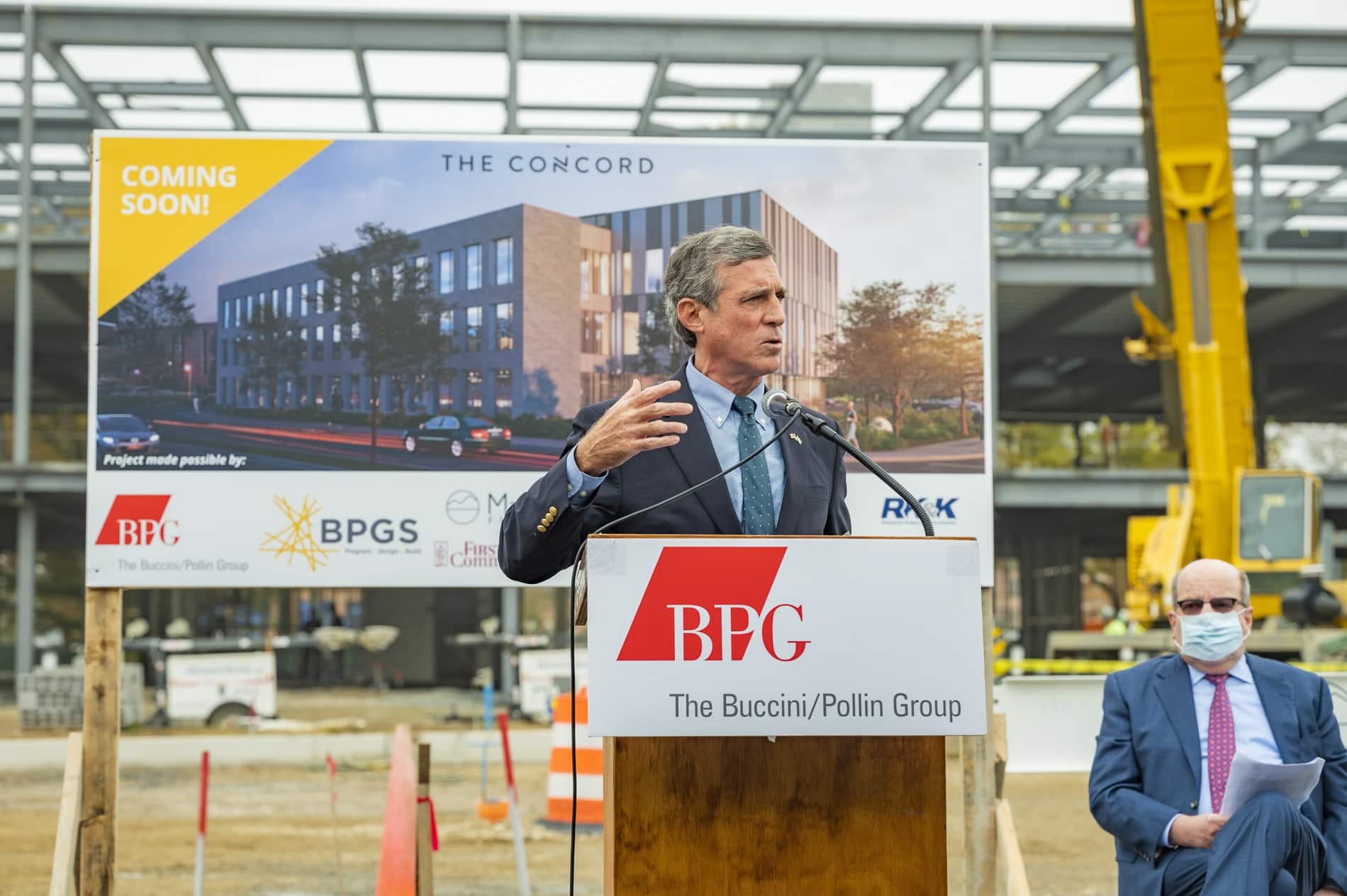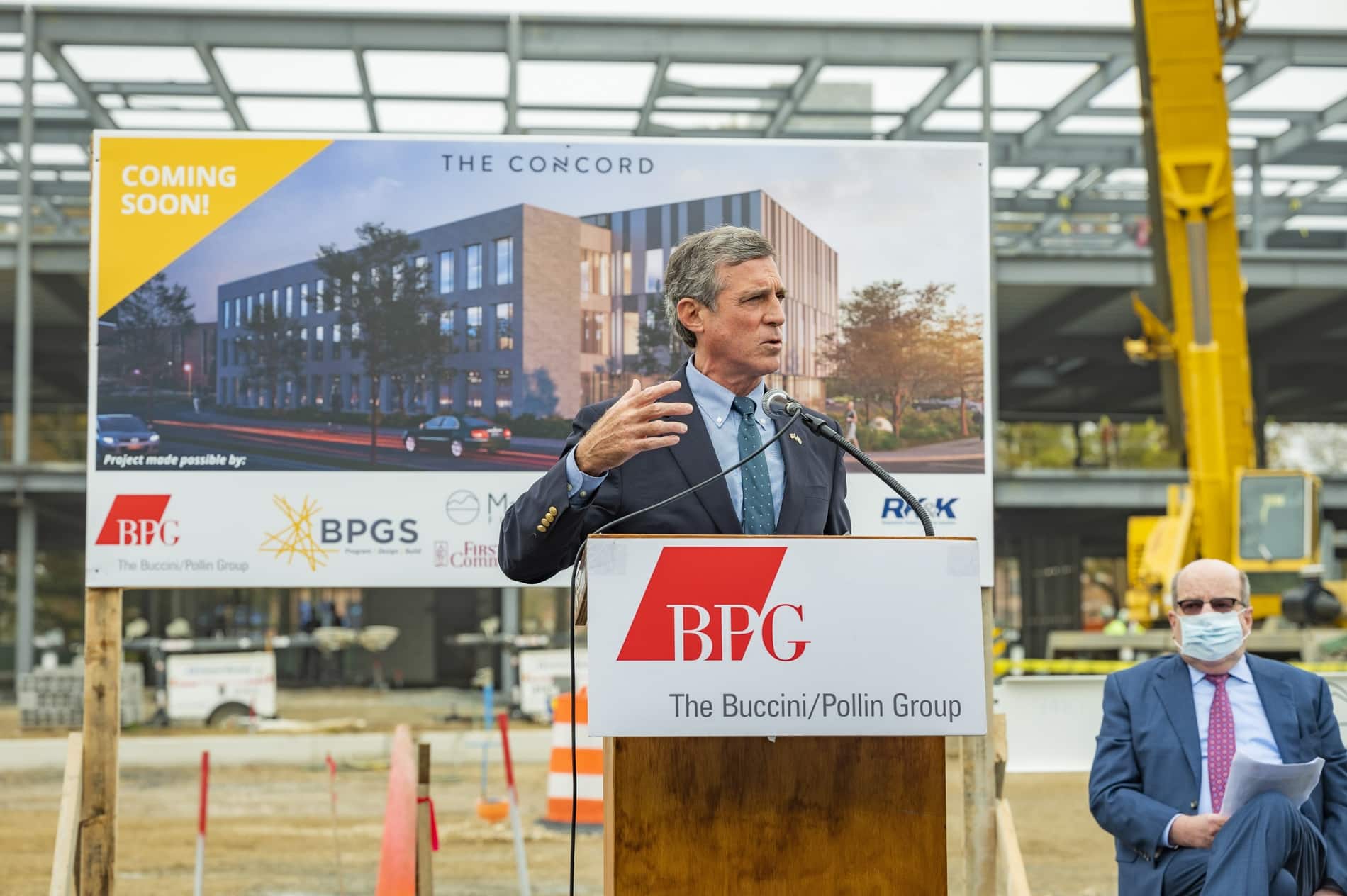 Carney stated he believes fintech companies will play a crucial role in the state's economy, as they can easily tap into the state's base of big banks as well as fresh talent from the University of Delaware. The Concord offers a bright spot in a particularly gloomy job market, he stated.
BPG has become the largest landlord serving the fintech sector in the state of Delaware, and Marlette's topping out signifies their ongoing commitment to the industry, a release stated.
"Delaware is the big secret in this sector. There's just been so much growth in the last couple of years even against San Francisco and New York, and many of these companies have offices right here, like PayPal. At BPG we want to help be there at the beginning of a lifecycle for growing companies that maybe don't know where and who they're going to be in a few years, so we really focused on the fintech industry," stated Chris Buccini, co-president of The Buccini/Pollin Group. "This site was home to DuPont and later AstraZeneca. Now it's going to be part of highly successful fintech companies and their evolution."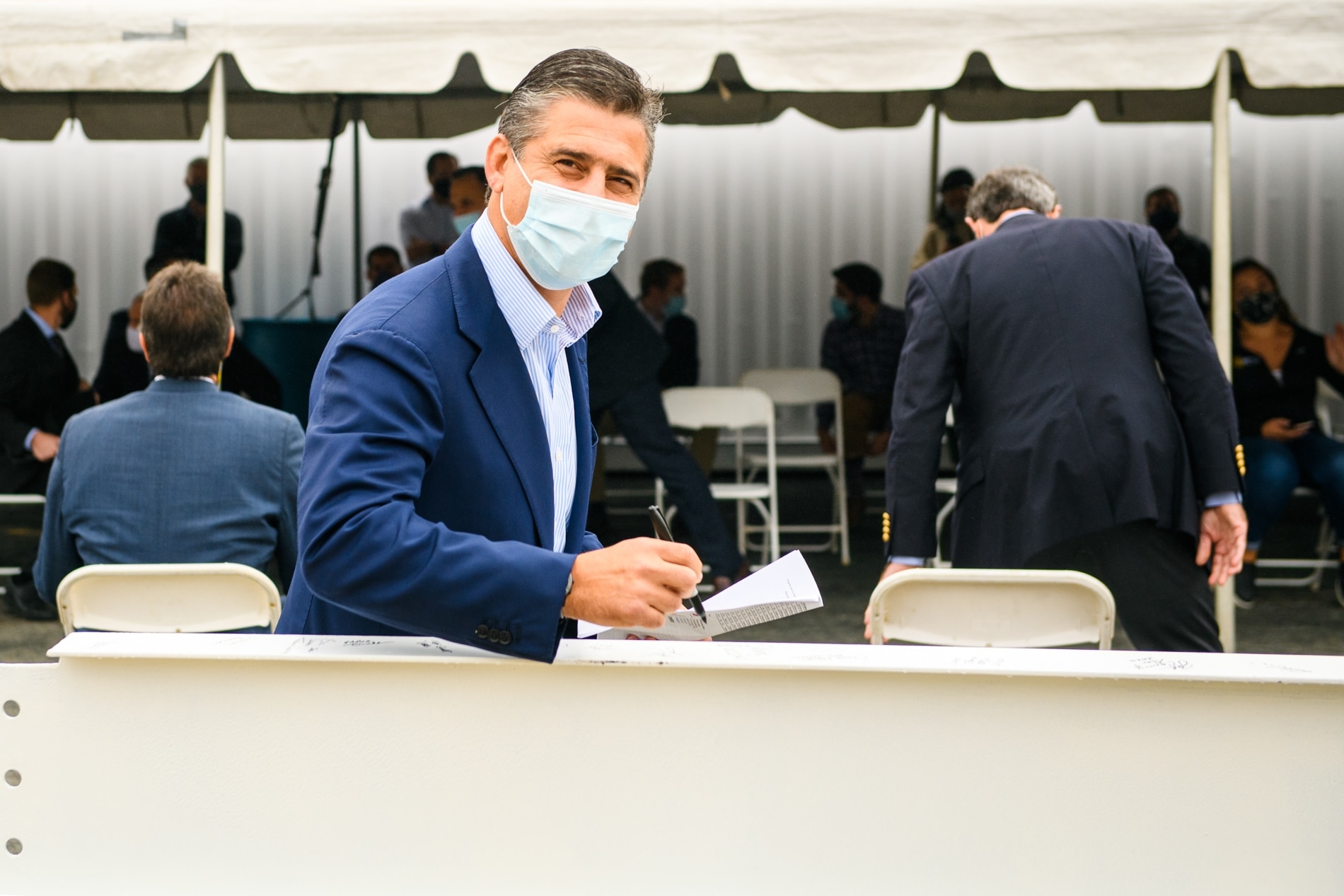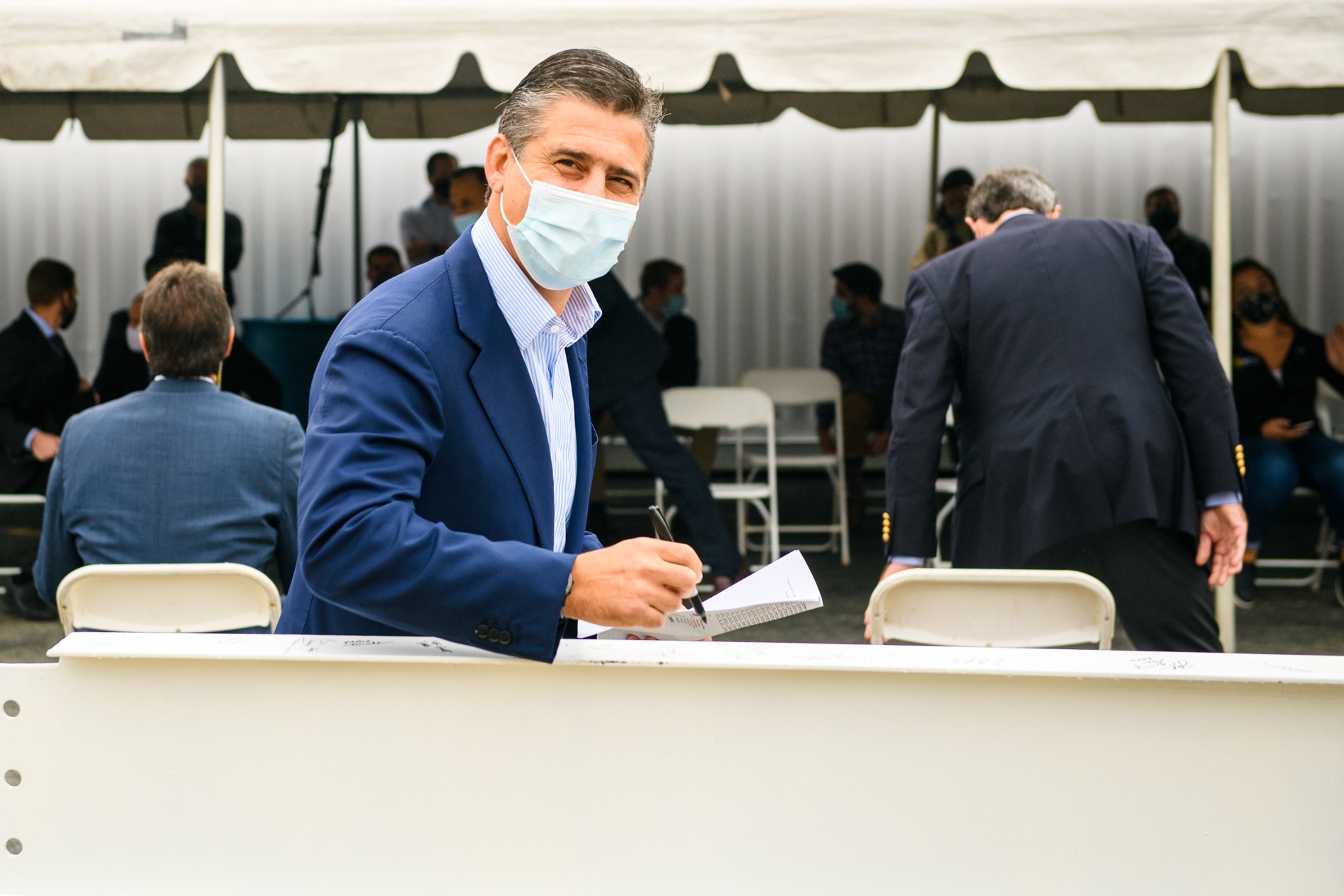 In early June BPG brought its entire company back to the office, utilizing the BPG At Work plan. "It was important to us to have an in-person topping out today. We really want to be a thought leader on best practices for the six million square feet of office tenants we have and to be a resource for them. We believe we've navigated the pandemic to-date very well and a Covid-friendly topping out was very important to us," Buccini stated.
Slated for completion in 2021, this project is BPG's first ground-up building designed with the COVID-19 pandemic in mind. In March and April the company decided to pause and rethink how the office environment relates to the employee experience.
One company long affiliated with BPG, The Mill, opened their second location in September at The Concord in a building formerly called "The Baynard." The building is now known as The Mill Concord, a coworking space with an indoor-outdoor feel, a release stated. The Mill founder, Robert Herrera decided to make roots at The Concord campus after expanding the company's original location in The Nemours Building downtown.
"The Mill is excited to be a part of the transformation of The Concord. The convenient lifestyle of walkability, remote working options, ample parking and campus amenities make The Concord an ideal location for our company to expand. We predict that the entire country will follow a model like this campus in coming years. We are excited to be an example of this growth," says Herrera. The 20,000 square foot The Mill Concord has almost 40 offices with privacy phone booths, small and large conference rooms plus free parking and a fully loaded outdoor workspace complete with picnic tables, wi-fi, fire pits, and a pergola.
Also growing this year, Concord tenant since 2016, PayPal (formerly Swift Capital) expanded its space to the first floor of The Plaza center to 30,000 square feet.
BPG purchased the former Concord Plaza in 2003 and in 2016 launched a mixed-use redevelopment project. Since the purchase BPG has spent more than $100 million in renovations and converted over 100,000 square feet of office space. The first phase, completed in June 2019, built 166 luxury apartments and 30,000 square feet of retail space taking the entire project from a 58 percent occupancy in 2016 to 92 percent today (office) and nearly 99 percent leased (residential). The second phase will bring additional apartments in six buildings, retail, and office space, including Marlette's new headquarters which will accommodate more than 400 employees. Growth is slated to continue at Marlette. In November 2018, Marlette received a $2.725 million Strategic Fund grant for the creation of 232 new jobs by the end of 2023 and a capital investment of $7.5 million. Since the company's launch in 2014, Marlette funding has served more than 600,000 customers nationwide with more than $11 billion in personal loans. In 2021, the company plans to launch its first credit card.
Other new tenants at The Concord include Platinum Dining Group restaurantsTaverna and El Camino Mexican Kitchen, Manhattan Bagel, Amstel Barbershop, Solidcore, Legion Transformation Center and BORO Gelato (under construction). Building C is under construction and slated for completion in July 2021. Building A has not yet commenced construction but is slated to start in spring of 2021. Buildings B, D and E, were completed in June of 2019.