by Sandy Smith
The apartment building welcomed its first residents Nov. 1st. We took a look at the all-but-finished product on the eve of its one-month anniversary.
The Buccini/Pollin Group's (BPG) first residential project in Philadelphia, The National, opened its doors to its first residents on Nov. 1st.
The much-discussed project puts 192 apartments, 4,000 square feet of retail space, and underground parking for 60 cars on the site of the former National Products Company, a distributor of restaurant equipment and supplies.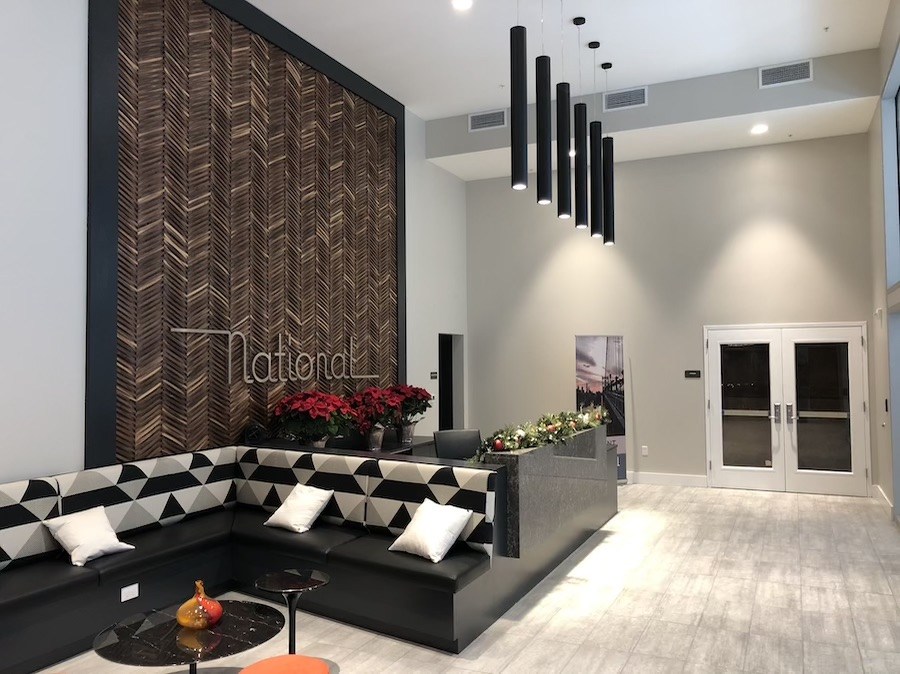 Photo Credit: Sandy Smith
For more information on touring or calling The National Old City apartments home, visit the community's website.