A part of their 25th Anniversary, The Buccini/Pollin Group teamed up with PM Hotel Group at their 2018 Leadership Conference on Friday, February 2nd and took time to support a local community endeavor, Emma's Art Kits. Emma is a part of the Jefferson Awards Foundation Lead 360 Program. Emma explained, "Making Kids happy makes me happy back. It's one of the best feelings you could have."
After being diagnosed with a brain tumor at a young age, Emma Stumpf went through 70 weeks of chemotherapy, 6 weeks of radiation, and over a dozen brain surgeries. During that time, she turned to art to help express her feelings. She used yellow paint when she was happy, blue paint when she was sad, and clay when she felt angry.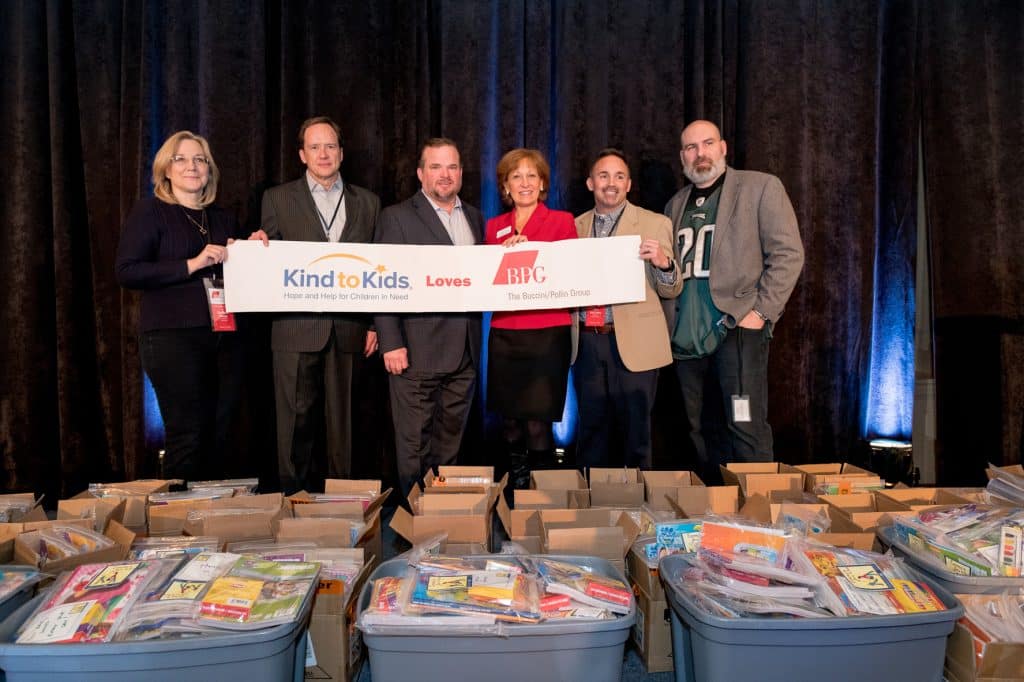 That experience inspired Emma to start this project when she was 7 years old. The Buccini/Pollin Group was thrilled to contribute to Emma's dream of giving art supplies to every kid who's going through a hard time and needs to express themselves.
The associates at the conference assembled 750 boxes. 500 of those boxes went to Kind to Kids to benefit kids in foster care and children that live in poverty within the local community. The additional 250 boxes went to those at the Terry Center for Children.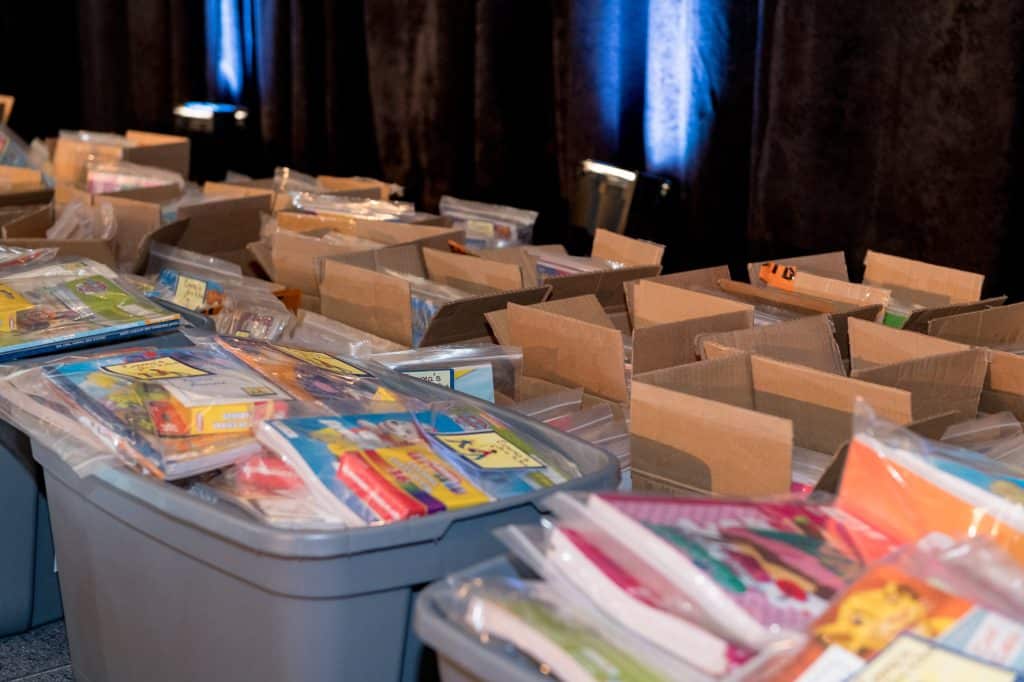 Thank you to all those who participate in this generous cause that we hope brought a smile to hundreds of children's faces. Special thanks to Mandi Lemons of The Buccini/Pollin Group for coordinating the charity event.
To participate in Emmas Art Kits click here.
A special moment for all those present, the assembly of the boxes also took place on Emma's birthday. As a surprise, everyone sang to her.