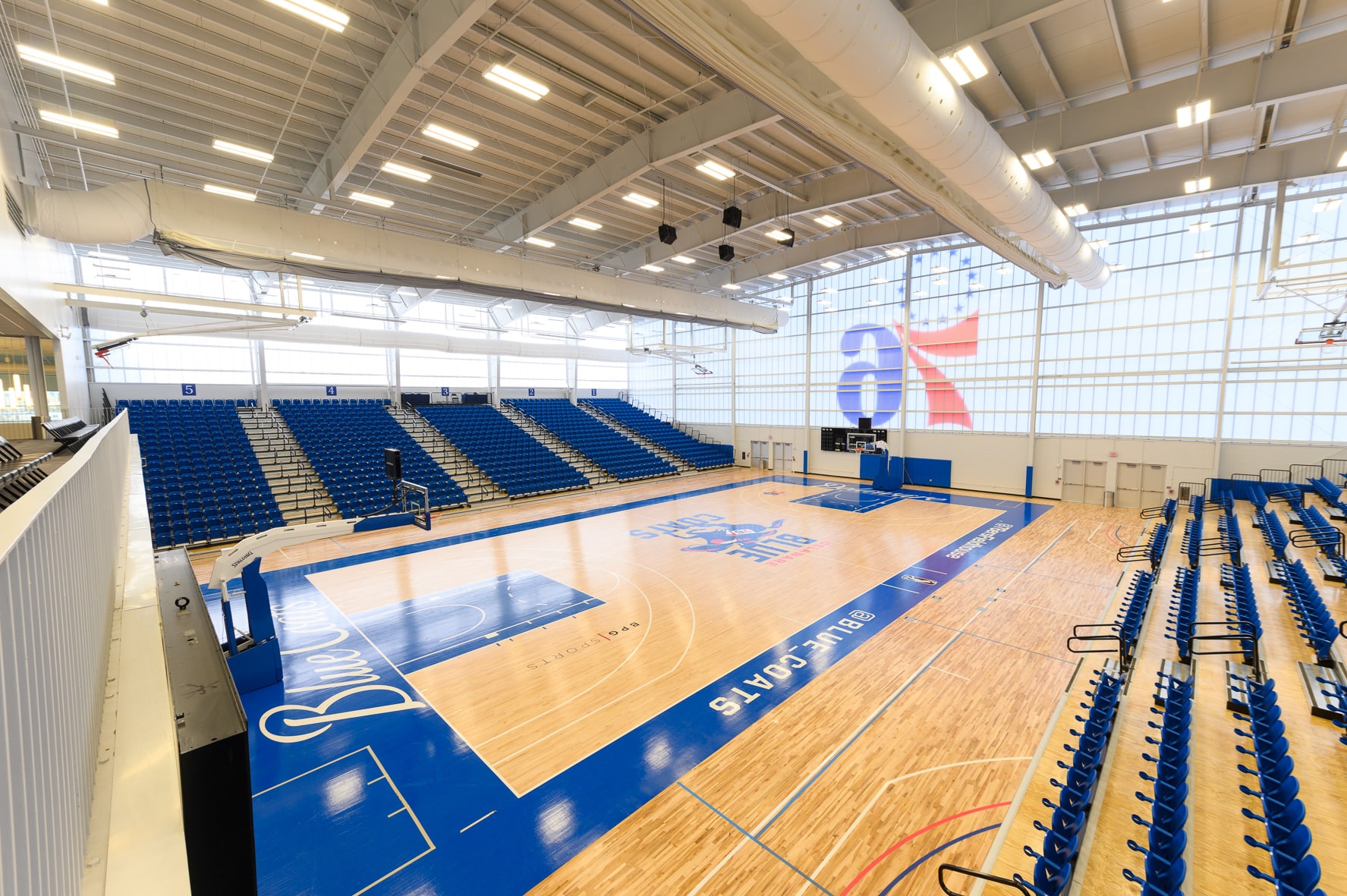 ESPN Featured Commentator Stephen A. Smith will bring his entire "First Take" production team to Wilmington for a live broadcast on Sept. 20 as part of his new role as the city's official HBCU Ambassador for its annual HBCU Week and College Fair.
The broadcast will originate from the 76ers Fieldhouse in South Wilmington as part of the City's celebration of Historically Black Colleges and Universities. With the addition of floor seats during the live First Take broadcast, there will be nearly 4,000 people in attendance.
"Wilmington's HBCU Program, which has created additional opportunities for local high school students to continue their education at an HBCU, is expanding and gaining in popularity," said Mayor Mike Purzycki. "In September, we'll launch a third year of introducing students to an authentic HBCU experience. This time, we'll do it with our new Wilmington HBCU Ambassador Stephen A. Smith who will help us take our program to new heights.
Wilmington's HBCU Week is held annually during the month of September. It is intended to provide local high school students with an authentic HBCU experience. Most of these students have never stepped foot on an HBCU campus. The week begins with a church service, followed by a community service project, a social hour and then a panel discussion. The highlight of the HBCU Week is the HBCU College Fair, which has contributed to more than 1,000 students being admitted to HBCUs over its first two years – with many receiving full or partial scholarships.
"Our message is clear," Purzycki said. "Our young people are eager to learn more, and the HBCUs in Delaware and throughout the country offer a wonderful setting for college studies and for life experiences. We are honored to have Stephen as a partner and also to welcome JP Morgan Chase as a presenting sponsor of HBCU Week in Wilmington."
The opinionated Smith, who graduated from Winston Salem State University, recently received the HBCU Week "Social Impact" Award from Purzycki at the HBCU Celebration Dinner. ESPN's First Take airs weekdays from 10 a.m. to 12 p.m. ET, where he has discussed and debated the sports topics of the day since joining the show on a permanent basis in 2012.
"The consistent and continuing emphasis on Historically Black Colleges and Universities from the Mayor and Wilmington City Council over the past several years should make us all incredibly proud," said Delaware State University Provost Tony Allen. "As Delaware's only HBCU , the largest producer of professionals of color throughout the state and and the first choice for many students and their families — including the children of undocumented workers (Dreamers) — we are pleased to be deep substantive partners with the Administration and expect that this kind of focus will be an enduring legacy for many generations to come."