WILMINGTON, DE– BPG|SPORTS, management organization of the 76ers Fieldhouse presented Shoot for the Stars, a complimentary basketball clinic for the inner-city youth of Wilmington, DE on Saturday, October 6th from 11 AM-1 PM at Prices Run Park. The clinic provided a small sampling of the offerings and events that will be occurring at the new 76ers Fieldhouse once completed.
Boys and girls ages 6-12 had the opportunity to learn basketball and life skills from Syracuse Alum and Two-time State Champion Trevor Cooney, Director of Courts of the 76ers Fieldhouse.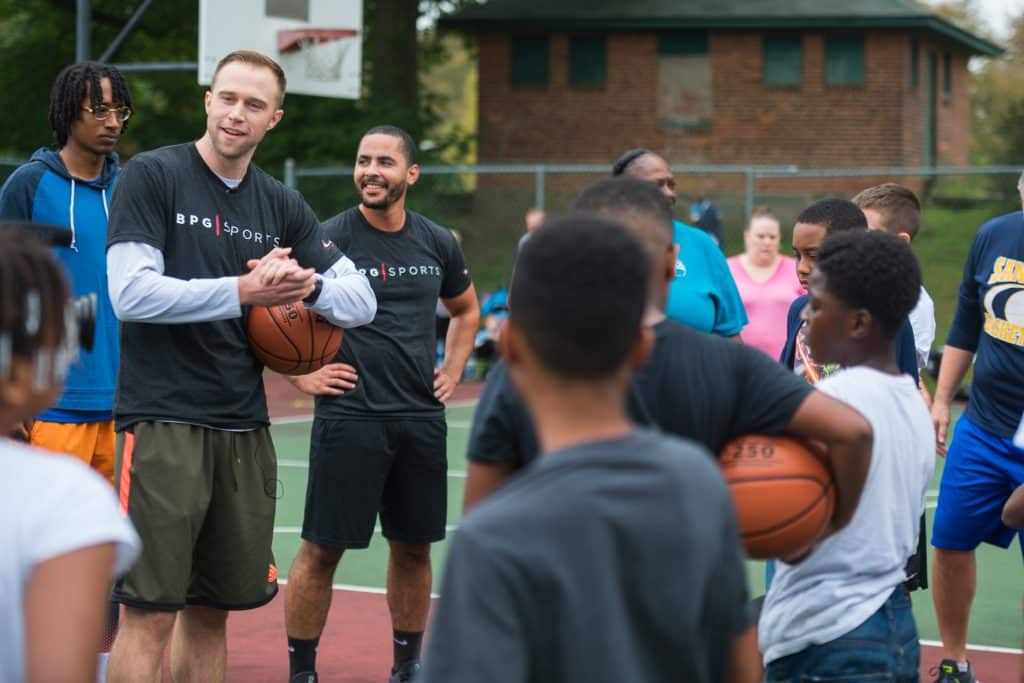 Trevor thoroughly enjoys sharing his knowledge gained throughout his basketball career to children. "I am in a great position with a great organization, that is building this incredible facility. I am looking forward to passing along all that I have learned through sports to the youth in Wilmington. Basketball, in general, has done amazing things for me, allowing me to accomplish way more than I ever thought possible. This was all thanks to great support from family and coaches. I can't wait to give that same support back to the youth in this area."
Research proves an introduction to sports at a young age has life-long positive effects and helps to build healthy communities. However, household income is the biggest driver of early participation of children. The BPG|SPORTS team hopes to change that here in the City of Wilmington by offering complimentary clinics and resources within the 76ers Fieldhouse.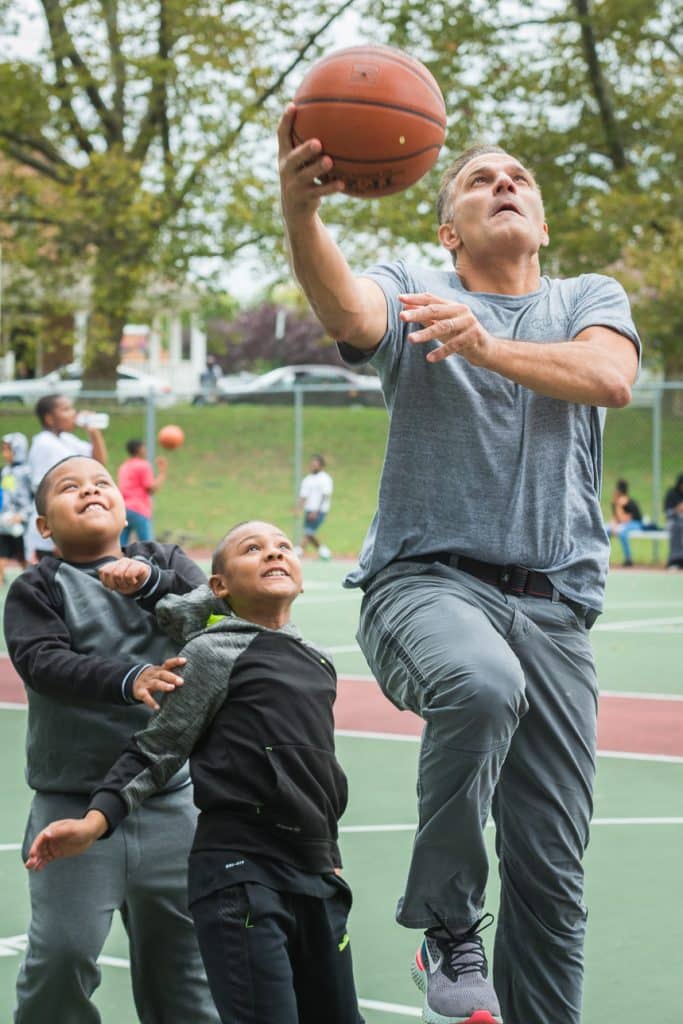 As Steve Cavalier, General Manager of the 76ers Fieldhouse explained, "This elite athletic facility will have something for everyone, from children of all socioeconomical backgrounds, families looking for exceptional trainers through Titus Sports Academy and therapy through Nemours Children's Health System and Blue Coat's fans -it is truly a place where the entire community will come together."
The Delaware Blue Coats and Wilmington Parks and Recreation provided support for the clinic and the City of Wilmington generously provided lunch for the participants.
ABOUT BPG|SPORTS
BPG|SPORTS is a dynamic sports management and investment company. Our team, in collaboration with The Buccini/Pollin Group, provides a comprehensive set of resources to provide best in class sports experiences. We have industry-leading expertise in operations, facility management, marketing and finance, as well as construction and development. At BPG|SPORTS, our mission is clear: We help build communities, promote health and encourage sportsmanship through our world-class sports facilities.
BPG|SPORTS has a proven track record. From our development efforts for the Philadelphia Union's Talen Energy Stadium to our ownership and management of the 76ers Fieldhouse, BPG|SPORTS implements innovative programming and sets the standard in the sports industry.
For more information please visit us at bpgroup.net or call us at 610-996-0425.