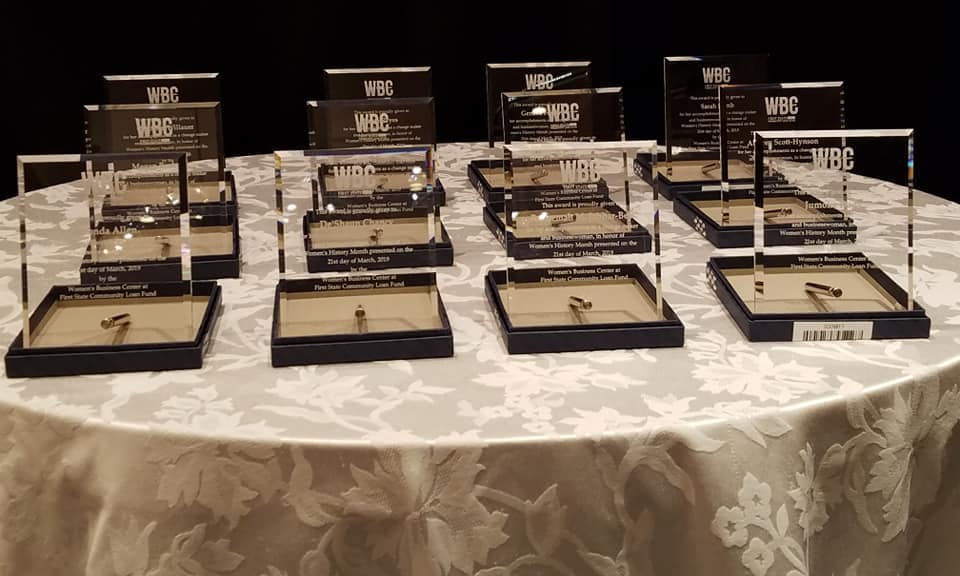 The Women's Business Center at First State Community Loan Fund honored The Buccini/Pollin Group's Vice President of Design and Marketing, Sarah Lamb and 11 other trailblazing women business owners and community change makers at the Her Story Our History event, Thursday night, March 21st, at the Christiana Hilton in Newark Delaware.
The Her Story Our History event was in celebration of Women's History Month – commemorating and encouraging the study, observance and celebration of the vital role of women in American history. The First State Community Loan Fund and Women's Business Center have a shared vision across a diverse group of religious, community and business leaders who were seeking a way to alleviate poverty, educate, empower, and elevate business owners, and entrepreneurs, by augmenting technical expertise, increasing access to capital and stimulating business growth in Wilmington, Delaware and Pennsylvania.
Among those in attendance were State Senator, Tizzy Lockeman, City Council President, Hanifa Shabazz, County Executive, Matt Meyer and an abundance of Sarah's coworkers from The Buccini/Pollin Group.