The Buccini/Pollin Group, Inc. (BPG) is pleased to announce the official Grand Opening for its latest retail tenant, I.M. Coffee, located on the ground floor of the iconic I.M. Pei Building at 1105 N. Market Street. The celebration occurred on Monday, April 29, at 9 AM with honored guest Mayor Mike Purzycki.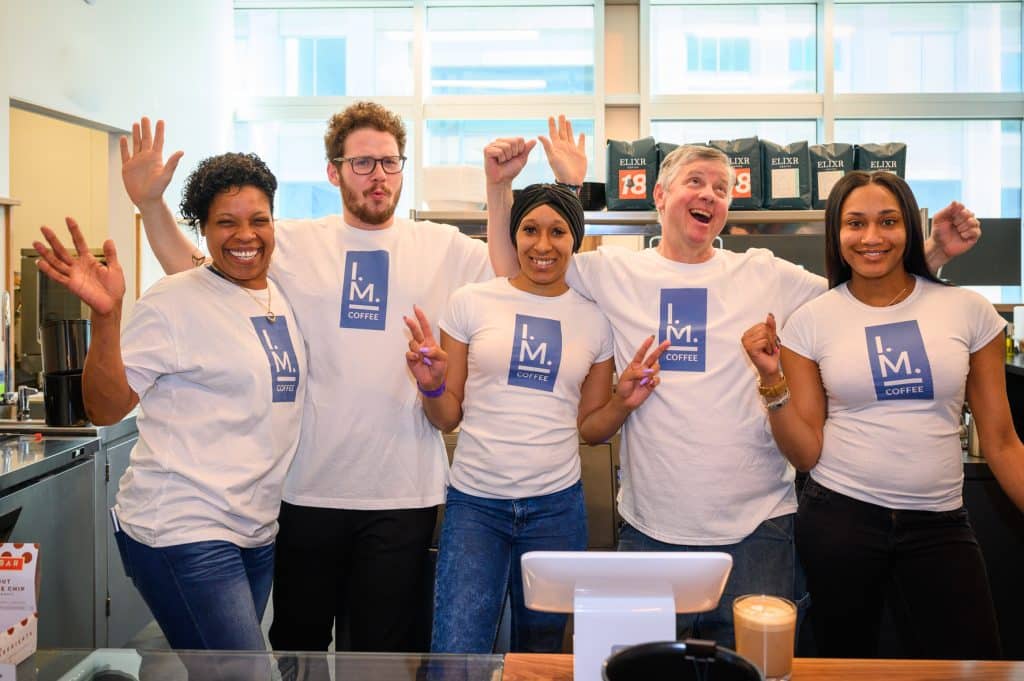 In lieu of a traditional ribbon cutting ceremony, Mayor Purzycki, Co-President of The Buccini/Pollin Group Chris Buccini, and operator Ben Cordova donned I.M. Coffee branded t-shirts and worked behind the counter to serve attendees complimentary fresh brewed coffee and delicious pastries. Local musician Paul Donovan also provided entertainment during the celebration with an acoustic performance.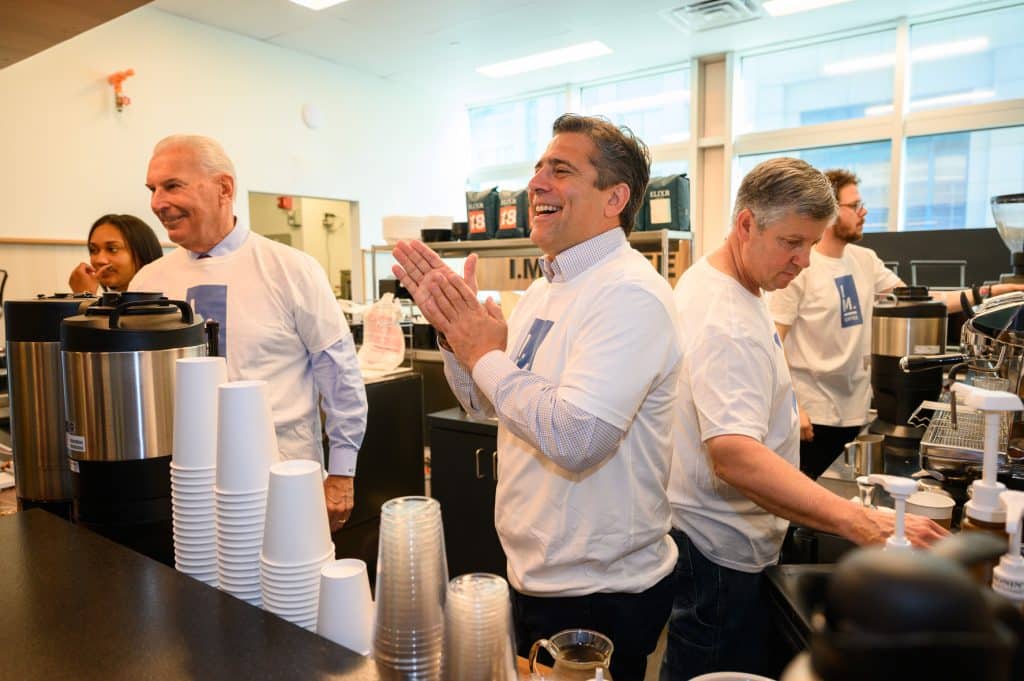 The name I.M. Coffee pays tribute to the world-renowned architect, I.M. Pei, that designed the architectural wonder the cafe now calls home. Managed by BPG|360, the 20-story office building, which was completed in 1971 and renovated in 2004, serves as Wilmington landmark with its crisp concrete façade and rows of sleek tinted windows. Conveniently located adjacent to the city center that is Rodney Square, I.M. Coffee looks forward to serving not only the esteemed office tenants of the I.M. Pei building, but also the surrounding Downtown community.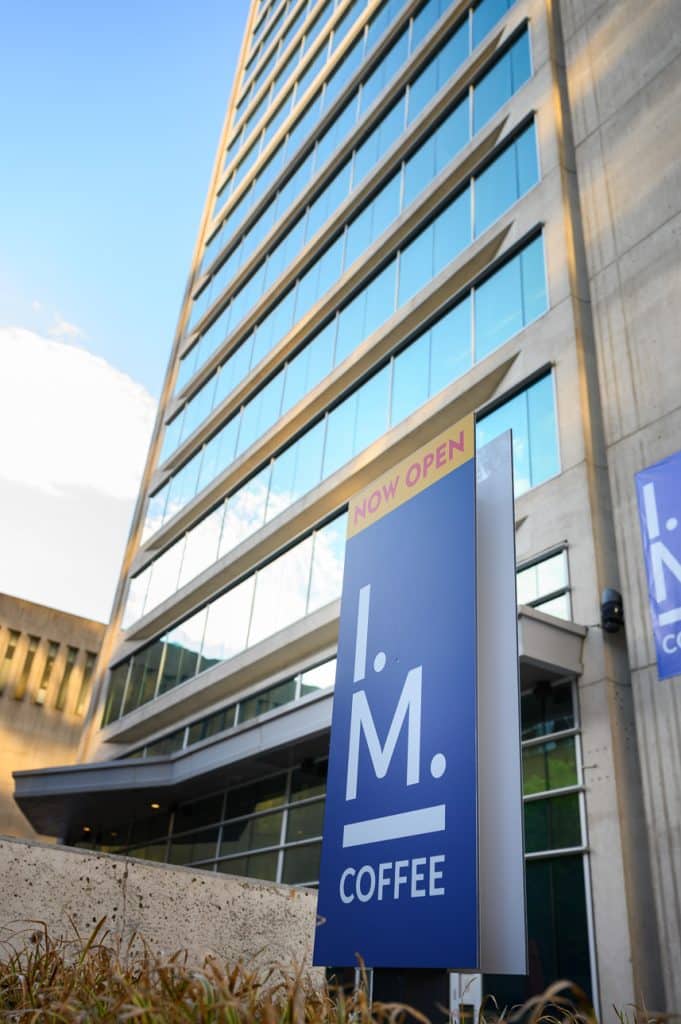 I.M. Pei once said, "I want to bring out the best in a community and contribute something of permanent value." This quote, which is printed on the back of the I.M. Coffee menu, serves as a guiding principle for operator Ben Cordova and his team of talented baristas.
"At I.M. Coffee, our goal is to bring people together over craft coffee and freshly prepared foods," said Cordova. "At the end of the day, we just want to make people's days a little bit better for having come into our coffee shop."
Known as a coffee connoisseur in the area, Cordova has successfully operated two other coffee shops in Downtown Wilmington and he is thrilled to share his passion for coffee once again through I.M. Coffee.
"I have been serving fresh food and coffee on market street for about 9 years now and am so blessed to serve the community in and around the I.M. Pei Building," said Cordova. "I am excited to bring our expertly prepared beverages and delicious sandwiches north of Rodney Square to I.M. Coffee."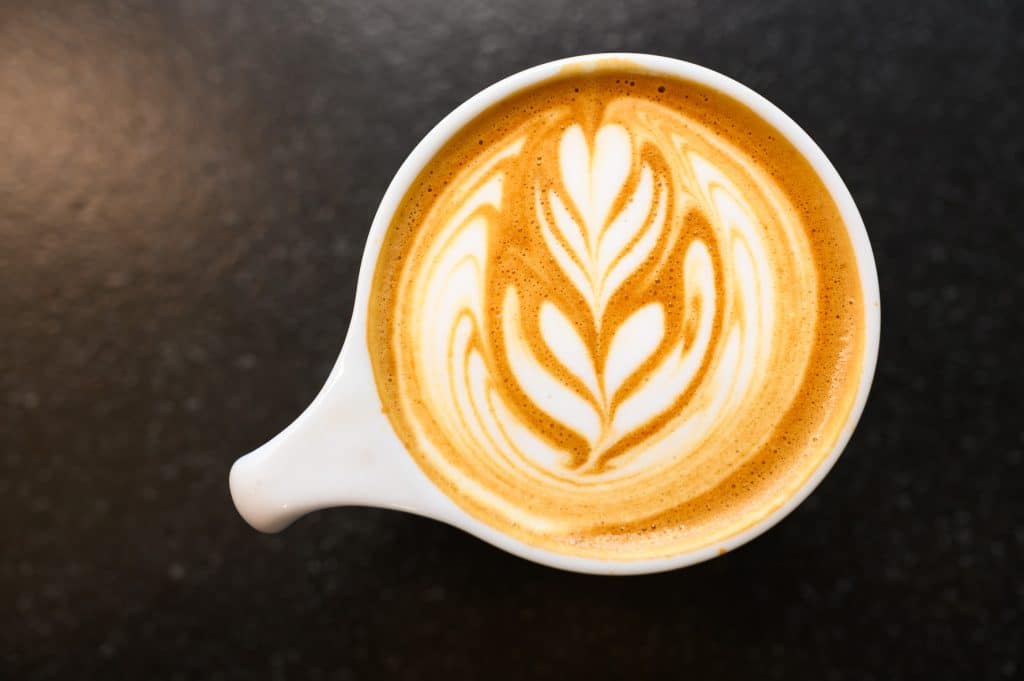 The menu features a variety of options for foodies and coffee lovers alike including organic smoothies, craft coffee, and prepared sandwiches, salads, and wraps made fresh daily.
On Fridays in May from 11:30 AM to 1:30PM, visitors can enjoy their delectable treats from I.M. Coffee in the shaded outdoor plaza alongside local entertainment provided by Gable Music Ventures.
Click here for photos from the I.M. Coffee Grand Opening. Credit Should be given to Moonloop Photography.