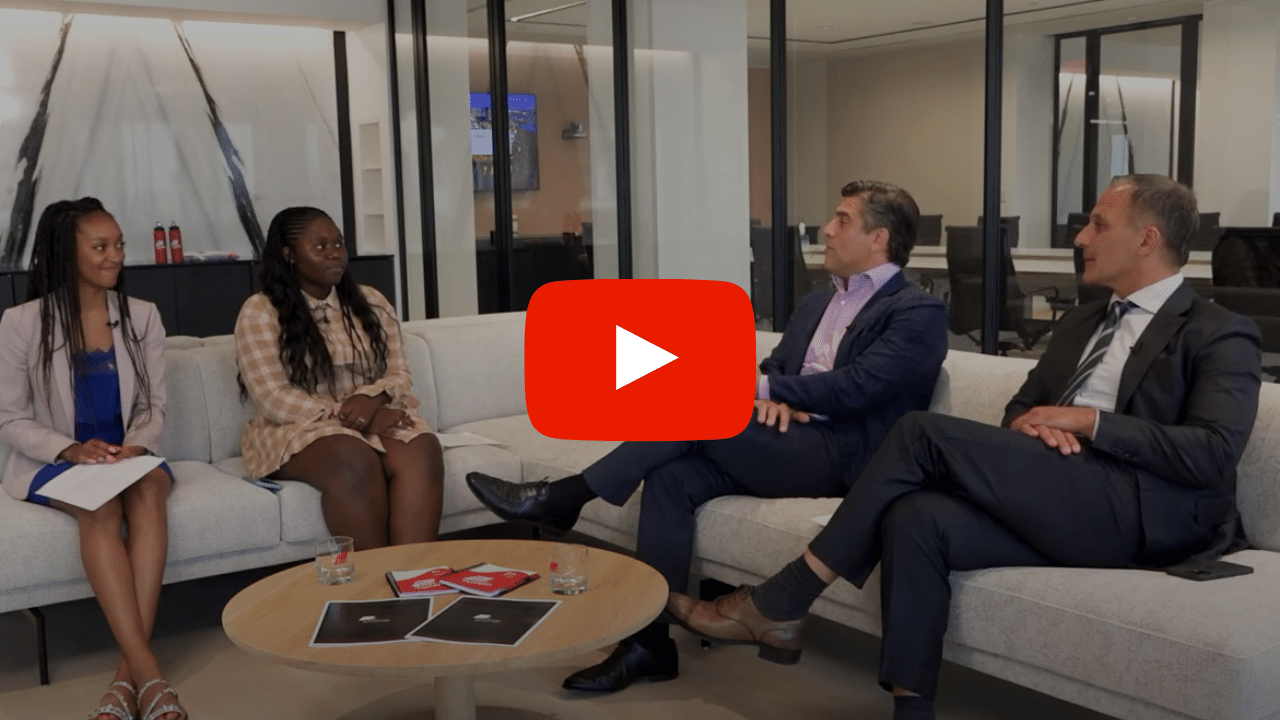 Ep. 2 Filmed at The Buccini/Pollin Group's headquarters in Wilmington, brothers Rob and Chris Buccini sit down with Grace Umoren-Udo and Kassidy Baptiste, 2021 graduates of BPG University.
BPG University (BPG U) is BPG's first internship specifically design for high school students. With a strong focus on professional development, the goal of the internship program is to expose students to a variety of potential careers with all levels of education requirements and connect them with pathways for future employment either at BPG or other real estate and construction firms.
During the 3-week paid program, students worked together to complete a mock development project from start to finish, interacting with each department at BPG along the way, from acquisitions & finance to leasing & marketing to development & construction to procurement & operations. Through this rotational model, interns learned the various ways teams work together to bring a project to fruition at BPG. Upon completion of BPG U, each student left with a portfolio of work and a network of ongoing mentors committed to their continued success.
If you, or someone you know is interested in next summer's BPG University internship, please email bpgu@bpgroup.net