The SL24 Foundation raised over $200,000 for mental health awareness in the first annual SL24 Classic – a series of basketball games played in memory of Sean Locke. The SL24 Foundation was created by Sean's family after Sean lost his battle with depression. The foundation exists to provide mental health education and support resources for those struggling with mental health issues. The Buccini/Pollin Group was proud to host the fundraiser at the newly constructed 76ers Fieldhouse facility. As a former BPG associate and friend, Sean was known as the guy everyone wanted to be around and he will forever hold a place in the company's heart.
Born through the collected efforts of The SL24 Foundation, BPG|Sports and Mental Health Association in Delaware – The first annual SL24 Classic was held on February 8th, 2019 and was a wild success raising $208,304.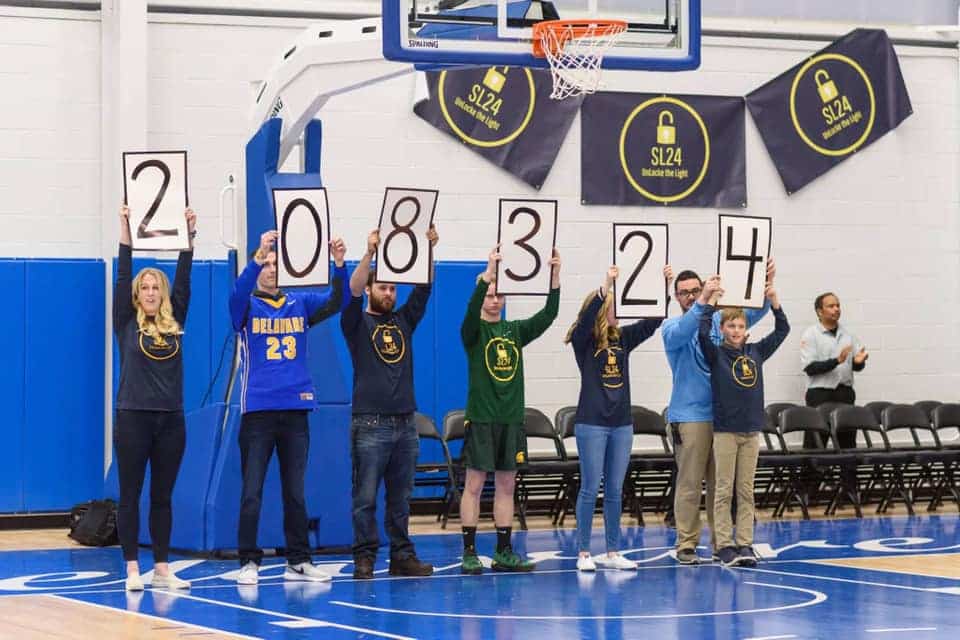 Trevor Cooney, personal friend of Sean's and Director of Courts for BPG|Sports expresses what The SL24 Classic meant to him saying:
"It's just a way to give back to a friend who helped me. With this, we hope to help many people, and grow it into an event that can give people the information they need, and they can reach out for help and hopefully helps them and their friends. Hopefully we won't have any stories like this anymore."
The SL24: UnLocke the Light Foundation and The Locke Family are grateful as well. Their sentiments expressed through a letter posted on their Facebook page reads:
"A very special thank you to BPG Sports and Chris and Rob Buccini. This event could not be possible without the amazing dedication of everyone involved in BPG Sports. We, as a community, we are blessed to have a great company be such an important catalyst in Wilmington and around the entire State of Delaware. On a personal note, the Locke family was honored to have Sean begin his professional career with such a fantastic organization. To the Buccini Family, company, and employees, we are humbled by your service and dedication. Love, The SL24: UnLocke the Light Foundation & The Locke Family"
The Buccini/Pollin Group is privileged to have been an integral part of raising awareness for mental health through The SL24 Memorial Classic and looks forward to hosting more events in the future.
If you would like to donate to the SL24:Foundation click here.