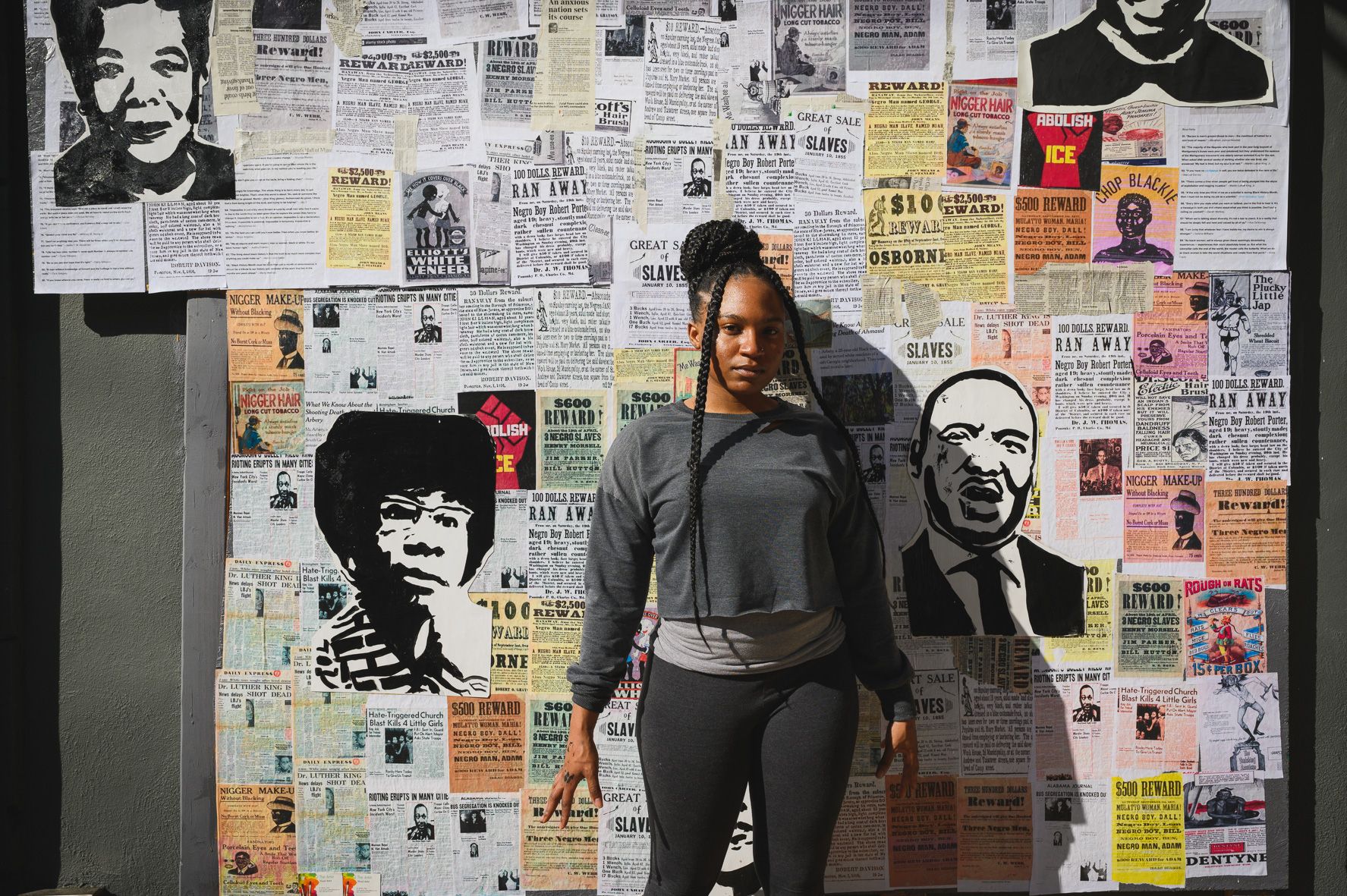 In collaboration with Jonathan Whitney and Eliza Jarvis of Flux Creative Consulting, and Joe del Tufo of Moonloop Photography, BPG is humbled to contribute space for this powerful sidewalk art gallery at The Residences at Midtown Park, which will feature works by local artists James Wyatt, Erica Jones and JaQuanne LeRoy.
Described as "scrappy" and "homegrown," the team behind the Storefront Mural Arts Project wanted to connect local artists with businesses boarding up their windows after riots occurred in downtown Wilmington earlier this year. "If we can get a few donors and some store owners willing to turn their storefront into a work of art, the duo thought, we can transform those blank wooden monuments from painful reminders into powerful messages of justice, love and inclusion," Whitney revealed to Delaware Online/The News Journal.
"We wanted to amplify the voices of these artists. A lot of times, finding the canvas and the funds are what keeps them from that and we wanted to take away that barrier. We wanted to say, 'Go, speak!' "
Like many cities across America and around the world, BPG's hometown of Wilmington Delaware was greatly impacted by the killing of George Floyd in Minnesota earlier this year. From that moment, there was pain, there was outrage, and an overwhelming collective need to heal.
"We recognize that June of 2020 will go down in history as an important time of civil discourse in our city, and the nation as a whole," Buccini/Pollin Vice President of Design and Marketing Sarah Lamb says. "The artwork that emerged after the nationwide protests plays an important role in this narrative, and we at BPG want to ensure that the murals, as well as the celebration of the artists themselves, can continue to engage our community."
The upcoming sidewalk gallery collection will feature works by: James Wyatt (original mural art completed at Spaceboy Clothing shortly after the death of Floyd), Erica Jones and JaQuanne LeRoy (original murals completed at Blitzen, Christmas pop-up bar). Most recently completed mural by  Jannah Williams (J the Artist) at the jazz club The Nomad Bar will remain on the Orange Street site while the club remains closed. See more pictures here.
The murals will be lit and displayed inside storefronts on Ninth Street between Shipley & Orange streets so the public can see the gallery safely from the street.
Donations are being accepted to keep the project going. Go to cityfestwilm.com and click 'DONATE'.  Type: 'STOREFRONT MURAL PROJECT' in the PayPal notes.  
Click here to read more about the project, featured recently by Ryan Cormier in The Washington Post. 
Image Credit: Joe del Tufo/Moonloop Photography via AP (Associated Press)