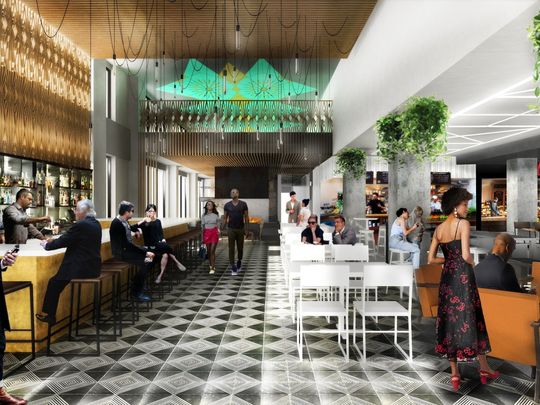 By Patricia Talorico and Ryan Cormier for The News Journal
The highly anticipated downtown Wilmington food hall known as DECO will open April 18 in the same building that houses the Hotel du Pont, The News Journal has learned.
The food hall's eight chef-led restaurant stalls in Wilmington's historic DuPont Building at 10th and Orange streets are still unknown.
"We aren't ready to announce the restaurants, but will in the coming weeks," said Clare Pelino, a spokeswoman for the 13,000-square-foot, $3.5 million project.
One of the DECO kitchens will be known as The Pop-Up. It will serve as a rotating test kitchen, available to chefs and restaurateurs, in two-week and one-month blocks.
Continue Reading on Delaware Online