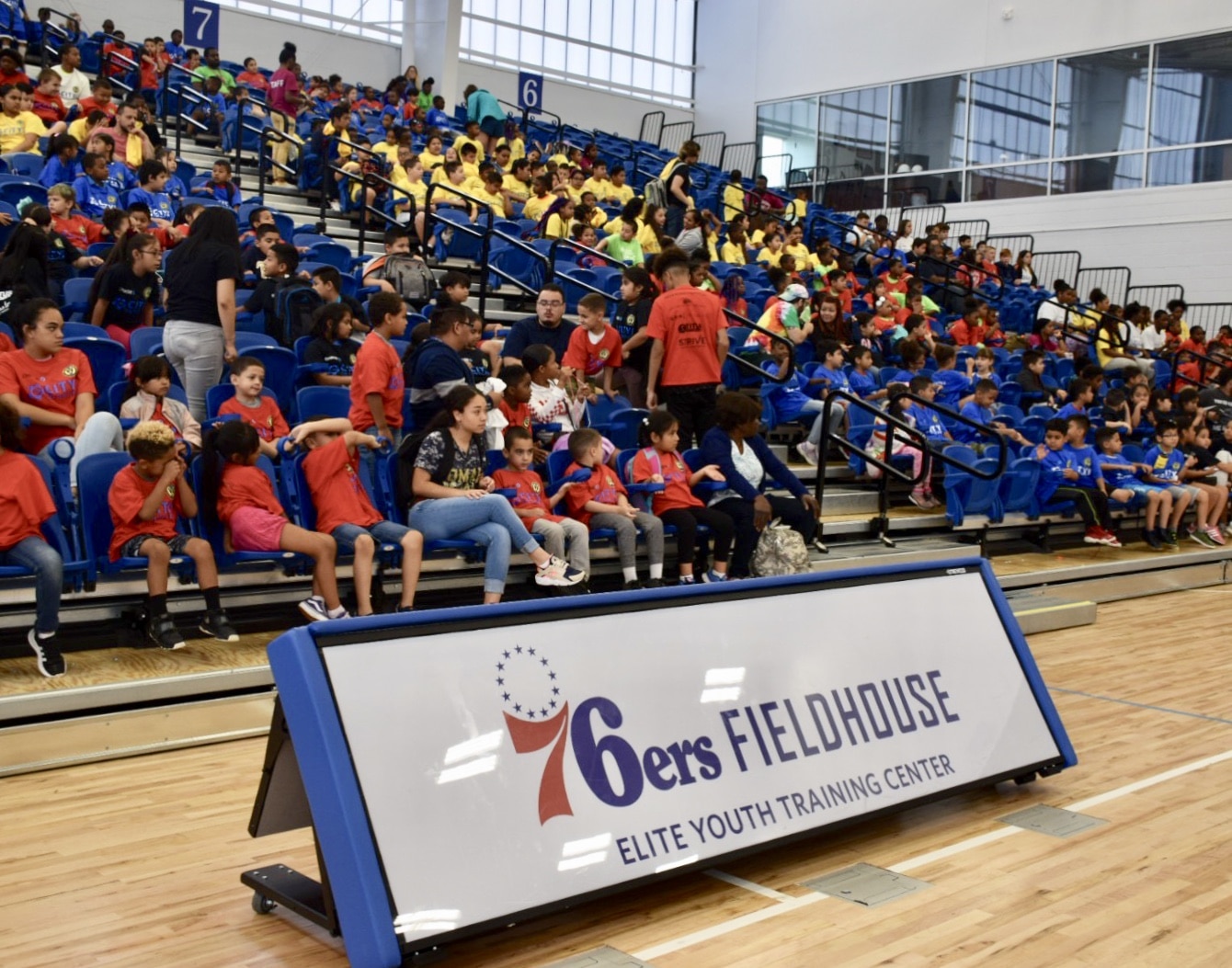 Kevin Tresolini, Delaware News Journal
The fourth annual City on the Pitch event, aimed at exposing Wilmington children to soccer, was actually held in the city for the first time Friday.
Inside the new 76ers Fieldhouse, with its giant artificial turf playing field, it was clear to see the potential and opportunities that organizers envision.
 "This is the beacon in Wilmington for kids that play athletics to come and enjoy it,'' said Steve Cavalier, executive director of the Future Soccer Stars Foundation that put on the event.
"This is exactly why we built this place. I literally get goosebumps talking about this."
The building was a beehive of activity as more than 750 children took part in soccer and other activities.
They came from Wilmington area outposts, including the Boys and Girls clubs, Police Athletic League and community centers.
The 76ers Fieldhouse opened in January with its basketball court that's home to the Delaware Blue Coats NBA G League team, the vast indoor athletic field and another turf field outside.
Cavalier, a former Salesianum School and University of Delaware soccer player, started the Future Soccer Stars Foundation four years ago as a way to introduce the game to Wilmington children who may not have access to recreational programs in the suburbs.
It's been based at local clubs and community centers and now involves more than 300 kids. It started with about 40.
The City on the Pitch event had been held on University of Delaware fields before this year. Cavalier is general manager of the 76ers Fieldhouse.