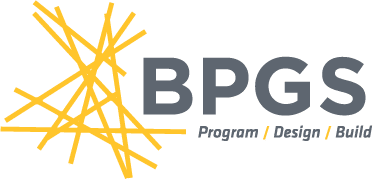 Overview
BPGS Construction-BPGSConstruction.com BPGS Construction, LLC (BPGS) is a multi-disciplined construction management and general contracting affiliate of The Buccini/Pollin Group. Since 1997, the firm has provided a broad range of integrated pre-construction and construction management services for Buccini/Pollin as well as select third parties. In that time, BPGS has constructed or program managed some of the most notable projects in the mid-Atlantic region, serving the hospitality, entertainment, office, industrial, residential, parking, and retail market sectors.
Committed to meeting the needs of our customers and employees, BPGS separates itself from the industry through its core values each and every day. Integrity, dedication, leadership, and community are just some of the factors that have enabled BPGS to establish itself as a services provider that brings exceptional value, high quality, and on-time delivery; all of which translates into a level of assurance our customers may count on.
For future employment consideration with BPGS Construction LLC please email your resume to careers@bpgsconstruction.com
For more information, please contact us at 302.691.2100.