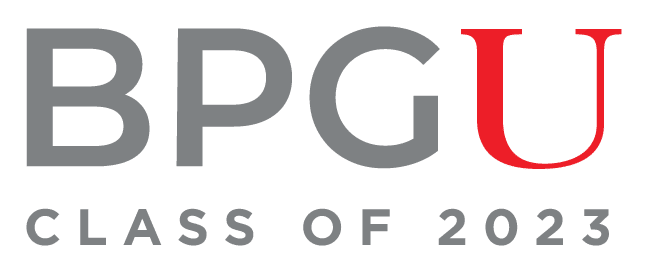 BPG U is The Buccini/Pollin Group's first internship program designed explicitly for teens to learn all aspects of real estate development prior to finishing high school. Now in its third year, BPG U is partnering with Yes, We Tech! to introduce Delaware high school juniors and seniors to all aspects of real estate development through on-the-job learning and classroom-based training.
Yes, We Tech! enables students from diverse backgrounds to build in-demand workplace skills, achieve basic digital proficiency, and attain a technology certification. Interns receive training, supportive coaching, transportation assistance, daily meals, and professional attire. Interns gain practical on-the-job work experience through projects and assignments provided by local employers within office setting, like BPGU.
Code Differently facilitates classroom-based learning wherein interns complete the Conover Job Readiness durable skills curriculum as well as engage in instructor-led activities to expand knowledge around workplace standards and employer expectations.  While in the classroom, interns engage in online training to prepare for the Level 1 IC3 Digital Literacy Certification exam. This certification is a recognized foundational credential that is applicable to a wide variety of industries.  ​
Worksite employers provide on-the-job learning to support the interns with practicing and refining the digital and durable skills learned in the classroom through meaningful projects and assignments. The Yes, We Tech! program's worksite employers are established entities within different industries, such as financial services, real estate development and management, energy, and legal services. Under the guidance and supervision of talented professionals, Technology Interns gain exposure to a range of careers and occupations to broaden their scope of the types of roles that exist within various industries.​
If placed with BPG U, students will interact with each department at BPG, from acquisitions & finance to leasing & marketing to development & construction to procurement & operation; and learn how their daily responsibilities relate to the overall success of the organization. Through this rotational model, interns will learn the various ways teams work together to bring a development project to fruition. Interns will then select a focus department to shadow throughout the remainder of the internship, becoming fully embedded in that department. Prior to "graduating," the students will present their experiences and takeaways to BPG leadership.
Yes, We Tech! is made possible by Rodel and Pathways 2.0 funding. The ultimate purpose of the program is to invest in Delaware youth, our state's future workforce, by ensuring that high school students have the essential skills required to compete in the labor market for high-wage employment after completing high school and/or college. ​
Program Term: June 16 – August 4, 2023 (30 hours/week)
Application Deadline: March 31, 2023 by 5:00PM
Eligibility Requirements: 
Be a current resident of the State of Delaware
Be a current high school student entering junior or senior year
in the Fall of 2023 (school must be in New Castle County, DE)
Applications with be processed through the Tech Council of Delaware and the Metropolitan Wilmington Urban League. Please email any questions to info@firststatetechpartnership.recruitee.com