October 2, 2019 Community, Development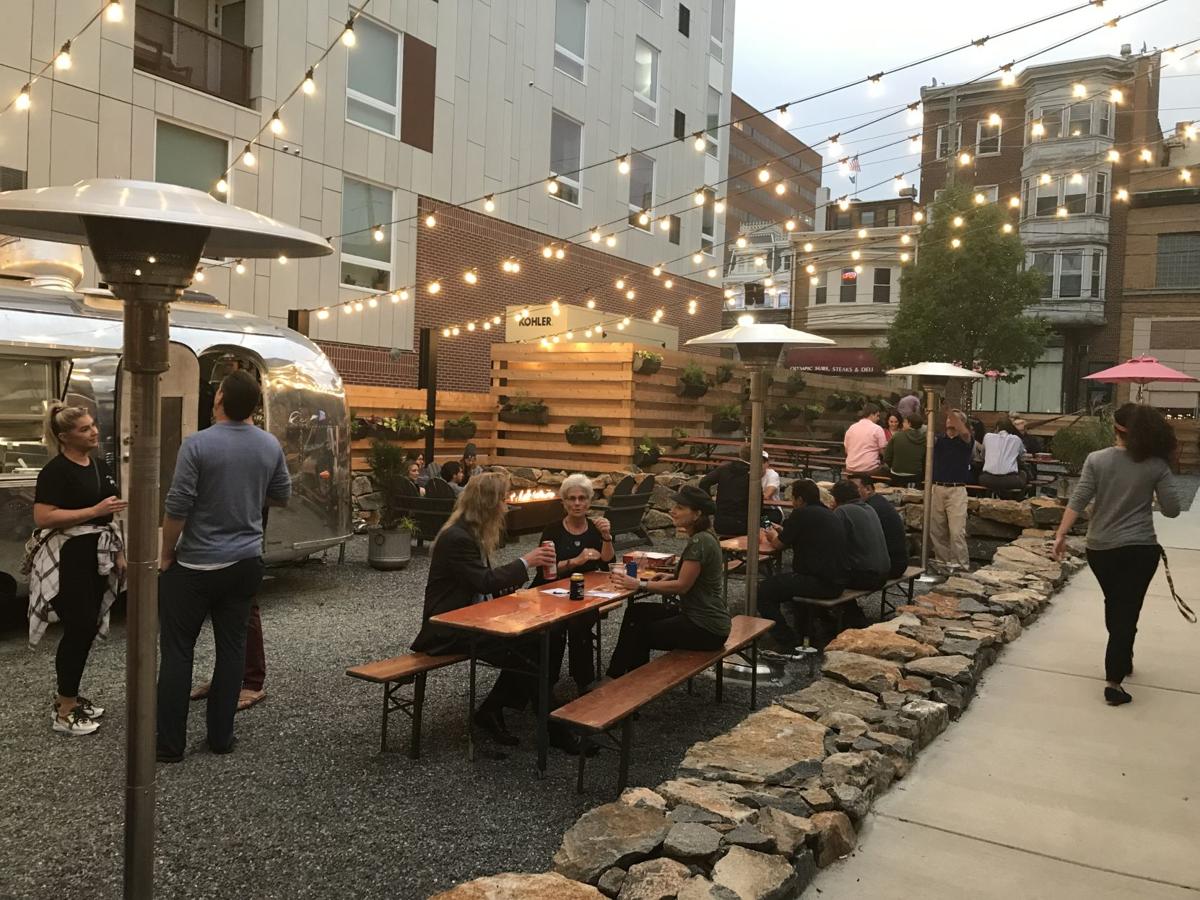 Sean Greene  for WDEL
In the ever-growing beer garden market in Wilmington, a new entry hopes to "make" its mark.
Makers Alley opened Monday just off the corner of 8th & Orange streets, joining Torbert Street Social in creating downtown competition for the Riverfront's Constitution Yards.  Constitution Yards and Makers Ally are both owned by The Buccini/Pollin Group (BPG).
The highlight of The BPG's newest endeavor is a converted Airstream trailer that acts as the food-truck style kitchen.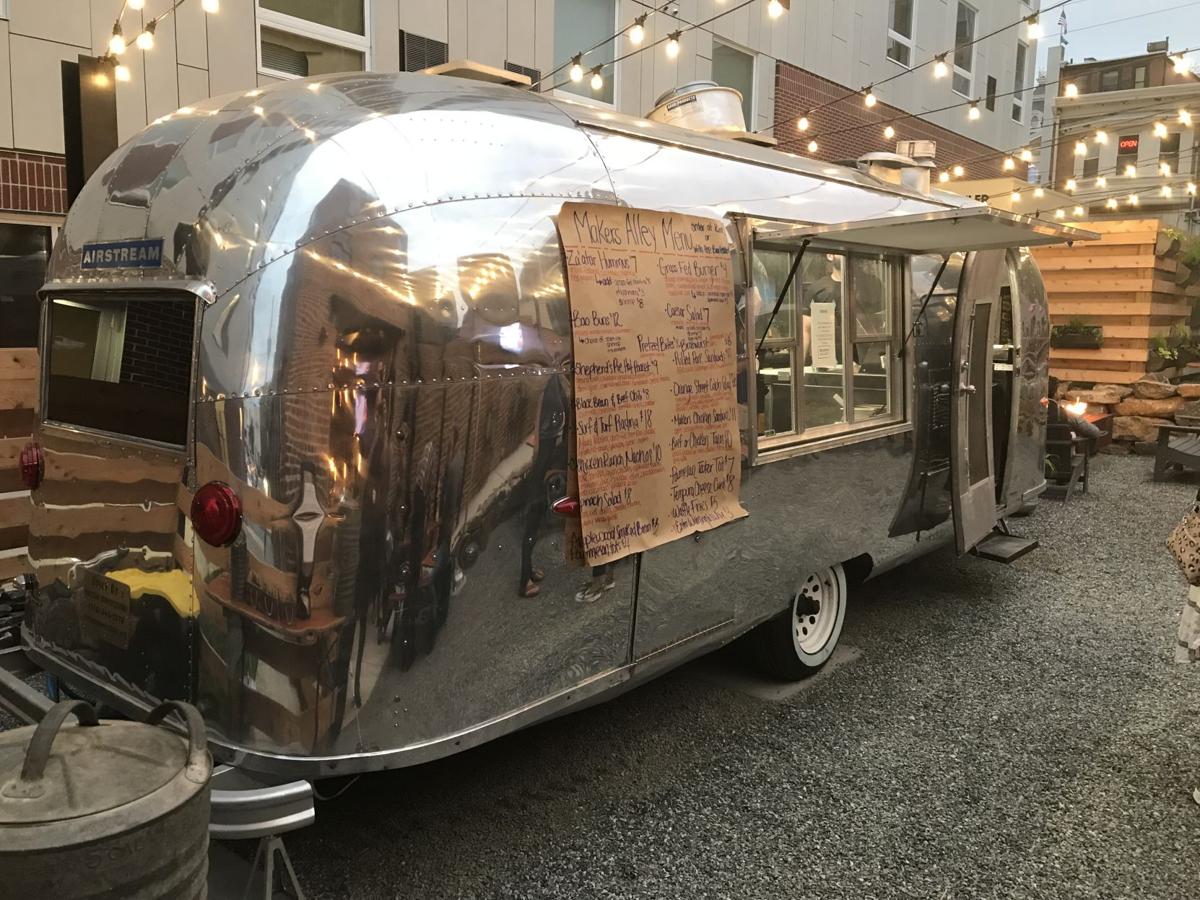 Items on the menu included chili, chicken tacos, tempura cheese curds, hummus, and a shepherd's pie hot pocket.
James Anselmo was enjoying the 70-degree evening with his family and hopes Monday was the first of many nights extending a day downtown.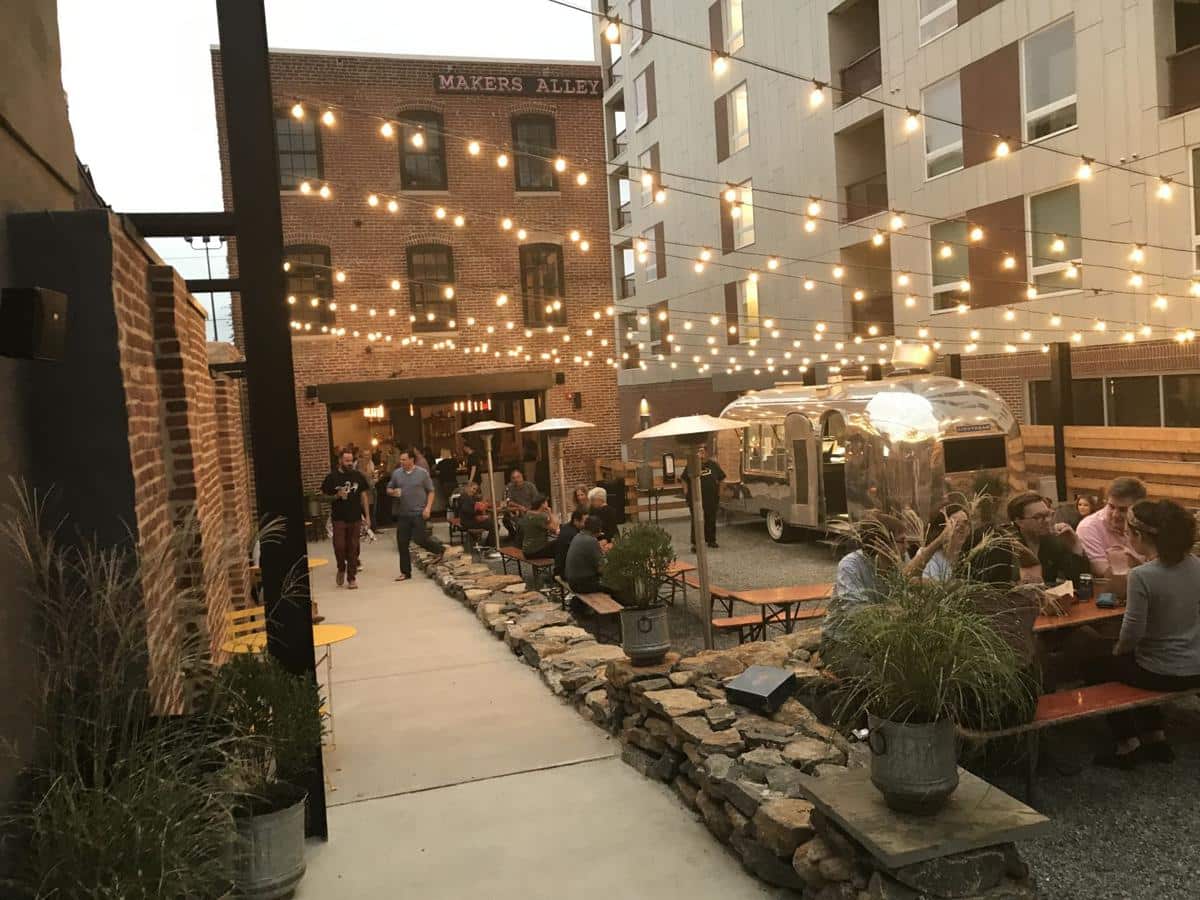 "It's really nice, it brings back old town Wilmington, and it's a great start."
Besides the Airstream, the outside part of the property includes a fire pit, a pair of hammocks, multiple picnic tables, a corn-hole set, and game boxes. There is a TV outside and two more around the bar that is located inside.
Twenty-four beers will be available on tap that you can order using a kiosk along with the food.
String lights and heated lamps should also help on the chillier evenings to come as autumn descends on Wilmington.
Makers Alley is scheduled to be open 11 a.m. to 11 p.m. Sunday through Tuesday, and 11 a.m. to 1 a.m. Wednesday through Saturday.